Scholarships, sports and spirit define Phee Teik Yeoh, the new CEO of Vistara in India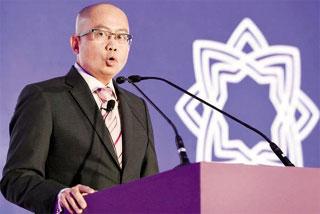 I am still trying to pronounce his name (Fi Tek, Fee Tech, Mr Yo) when I see a lean, smiling, sprightly man, dressed almost all in black walk into the insipid boardroom of Vistara's temporary office. I give up my games and stand to greet P Tek (that's how it is pronounced), the chief executive officer (CEO) of the new airline, a partnership between the Tatas and Singapore Airlines.
It's the first stint in India for Phee Teik Yeoh, 46, an old Singapore Airlines hand. As a 13- year-old, Teik left his fisherman's village in Malaysia to study in Singapore because his father saw the value of an English education. The ASEAN had just started offering a scholarship and Phee Teik won it. He went on to win a Singapore Airlines scholarship that allowed him to study chemistry in university.
What is a chemistry graduate doing in aviation? "You are not the first to ask me this. Chemistry, jet, jet fuel? Is there some connection?" he laughs, saying there really isn't one. But Singapore Airlines didn't care. They take graduates from all disciplines. Not having a master's doesn't matter either. They make little distinction in recruits who have a bachelors' and a master's; it's what you do and how you do it that matters.
Just after he graduated, GlaxoSmithkline tried to lure the bright young lad by offering to finance his master's degree in the UK. Phee Teik landed in Oxford in December 1990, in a laboratory that was cold, gloomy and wet enough to make up his mind. "I gave up the chance to study chemistry further."
There's been little reason to look back. He's learnt the ins and outs of running an airline, been exposed to board level management and experienced overseas stations. In 1991-92, he was lucky to join Singapore Airlines during a growth spurt for the carrier; it added 10 international stations the year after he joined. Two years later, he was posted to Frankfurt and then Berlin, something he always wanted to do: work overseas.
But after four years he was brought in to work with the chairman of Singapore Airlines as a dedicated staff assistant for a year. "I learnt a lot, not about managing the airline, but at the board level since I was working with the chairman and not the CEO. This gave me an exposure I could never have got, the thinking of the board room, the matters they deal with like a share split and risk management."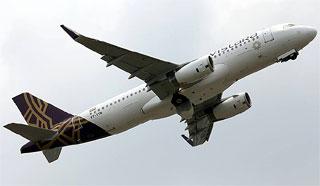 I move on to India. What makes him think India needs another world-class airline; isn't Air India world class enough? He repeats my question, absorbs the mischievousness of it, thinks it through but is not thrown.
He gives me the politically correct answer. "Whether an airline is world class or not will be decided by the traveller himself. I have my views on where Air India stands, but let me focus on what Vistara wants to be. We want to be 'the' world-class airline from India."
Considering the entitlements already handed out by India, what scope is there, I ask. So much of India's traffic has been cornered by airlines like Emirates and even Singapore Airlines. "The market is never stagnant. If I am not mistaken, almost 50 per cent of the traffic rights that Indian carriers have are yet to be utilised". And that's where Vistara comes in.
Won't the infant end up competing with at least one of its parents? Not at all, he explains. Singapore Airlines will grow its footprint in India, adding flights and stations. Vistara is on it's own. It will be an Indian carrier. It will fly Indians out directly to various countries. Singapore Airlines will do what it will; we will be India's premier international carrier. A true blue Indian company.
As we start talking about the Indian market, players and so on, I attempt to throw him again and ask who his Rahul Bhatia will be? "My Rahul Bhatia!" he exclaims, convinced the reporter from Business Standard has taken leave of her senses.
I launch into an explanation of how in India one person manages the airline and another one the environment. Aditya Ghosh manages IndiGo; Rahul Bhatia the environment. Nikos Kardassis managed Jet; Naresh Goyal or Saroj Datta managed the minister, DGCA, ministry of civil aviation, Airports Authority and so on. I try to get across that in India it has evolved as two separate jobs. He'd have to be superhuman to do both.
"No two airlines are the same. As I see it, it is the CEO's job to manage the airline and liaison with government," he adds. He is already in the thick of things, liaising with the powers that be to get a scheduled operator's permit before the year end. "I am, of course, tapping the Tata ecosystem whenever need be."
The division of labour between the two partners seems quite clear. Singapore Airlines brings in the technical expertise (only of its 12 executives have come in) and all things local will be managed with the Tatas' help. Almost all the staff is local, cabin crew, pilots and security.
I move on to quality of life issues. "India feels like the amalgamation of a few countries into one. You don't have to go very far to be exposed to a different food, culture and people." He seems to have adapted well; he loves Indian food, eating it half the time. He likes cooking.
What kind of CEO cooks? Does he jog, cycle, run marathons - if nothing else does he at least play golf? I point out one of these is an absolute must.
He qualifies, he laughs, by playing golf as often as he can. He even plays tennis when his schedule permits it. As a student, Phee Teik played hockey and cricket and his love for sports is evident in that he seems to have all the discipline of a sportsman.
If Vistara is here for the long haul, its CEO seems to be here for even longer. India's aviation industry to my mind has a new force to contend with.