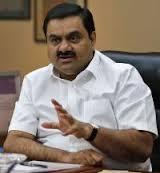 Australian government on Monday cleared the proposed Carmichael coal mine project of the Indian conglomerate Adani Mining in the Galilee Basin in central Queensland.

This is expected to provide electricity for up to 100 million people in India.

The approval was announced by Environment Minister Greg Hunt, who said "after undertaking a thorough assessment and consideration under national environment law, I have approved the Carmichael Coal Mine and Rail Infrastructure project, subject to 36 strict conditions".

"The absolute strictest of conditions have been imposed to ensure the protection of the environment, with a specific focus on the protection of groundwater.

"These 36 conditions complement the conditions imposed by the Queensland Government, and will ensure the proponent meets the highest environmental standards and that all impacts, including cumulative impacts, are avoided, mitigated or offset," Hunt said.

Hailing the decision, Adani Chairman, Gautam Adani said: "We welcome the Minister's approval of the Carmichael Mine and Rail project, which takes us another step closer to delivering our multi–billion dollar mine, rail and port development".

Hunt said a rigorous, open and thorough environmental assessment process was undertaken to take account of the public interest in the project and that he visited the proposed site to better understand the project and met with the local community to understand their views.

The project, which was proposed and advanced under the previous state and federal ALP governments, is estimated to have a resource value of $5 billion per annum over 60 years.

At full export capacity, the project is expected to contribute almost $930 million to the Mackay region's gross regional product and $2.97 billion to the Queensland economy each year for the next 60 years.

It will generate an estimated 2475 construction jobs and a further 3920 jobs during the operations phase, he said.

The project has a life time resource value of at least $300 billion, and will enhance economic development opportunities throughout the region through indirect employment and training, and contract and supply opportunities.

It is estimated the project will provide electricity for up to 100 million people in India, Hunt added.

The strict conditions will ensure the protection of the environment as a paramount concern, Hunt said.

The comprehensive assessment of this project took into account advice from the Independent Expert Scientific Committee on Coal Seam Gas and Large Coal Mining Development.

"I personally visited the site with the head of the IESC, and have incorporated all of her suggestions in the conditions.

"Any matters raised by the Independent Expert Scientific Committee were met with further and strengthened conditions, including requirements for a review of the groundwater flow model and measures to protect the Great Artesian Basin," he said.

The strict conditions being imposed included ensuring that a minimum of 730 megalitres of water are returned to the Great Artesian Basin every year for five years and adaptively managing uncleared habitat to address potential subsidence impacts and groundwater changes.

It also includes offsetting impacts from cleared habitat and reviewing offset requirements if uncleared habitat is subsequently impacted through subsidence or groundwater changes and contributing funding to address cumulative impacts to threatened species and communities.

Adani group, in a statement said: "The approval announcement by the Minister for the Environment, Greg Hunt, marks another significant milestone for Adani's Carmichael Coal Mine and Rail Project, after having received approval from the Queensland Coordinator General on May 7th this year."

Together with the North Galillee Basin Rail and the company's port operations at Abbot Point, Adani's planned investments in Queensland will deliver more than 10,000 direct and indirect jobs in Australia, and vital opportunities for local suppliers, the company said.

"Adani's commitment to nation-building in India goes hand-in-hand with its commitment to providing sustainable employment opportunities for local workers and suppliers, not just through our rail infrastructure, but also our longer-term investments in ports and mining", Gautam Adani said.

"Development of the Galilee Basin is vital for the regional and economic growth of both Queensland and Australia, and Adani's projects play an important role in realising this growth", he said.

Minister Hunt's approval follows Adani's recent announcement of Korean firm POSCO E&C as the company's rail partner for the vital 388km North Gallilee Basin Rail.

Adani said the company was fully committed to adhering to the strict regulatory and environmental approval processes that apply to all of its planned projects.

The latest development has been criticised by environmentalists who said Australia's biggest coal mine, Adani's Carmichael Coal and Rail Project in Queensland's Galilee Basin, was approved despite "mounting evidence demonstrating the project was economically unviable."

Tim Buckley, Director of Energy Finance Studies, Australasia, for the Institute for Energy Economics and Financial Analysis who spent many years studying the economic viability of energy projects and companies, with a particular focus on the Galilee basin projects, also commented on the project.

He said: "It's not surprising that Minister Hunt is going along with Premier Newman and Prime Minister Tony Abbott's desire to facilitate foreign firms in their efforts to try to prop up Australia's declining coal industry.

"Ironically, if this project proceeds, it will actually accelerate the longer term destruction of Australia's coal export industry by dramatically expanding the capital invested whilst at the same time driving coal prices down globally," he said.

"Global coal prices are already depressed due to excess supply. If the Carmichael project proceeds, it will potentially open up access to another nine mine proposals with a combined thermal coal capacity of up to 300 million tonnes per annum.

"Our analysis forecasts that this would drive down thermal coal export prices a further 10-20%, thereby squeezing coal sector profit margins which are already down to zero," Buckley said.
Image: Gautam Adani