With 11 hospitals in India and three more to come up, Columbia Asia is changing some of the rules of the game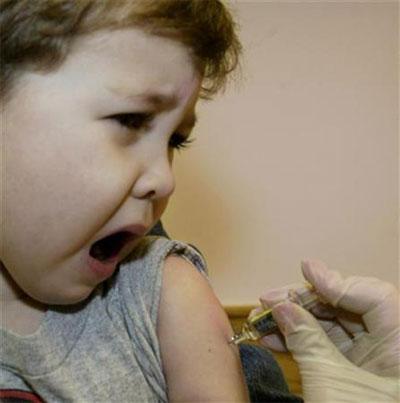 "Eleven years ago when we started in India, we - Nandakumar Jairam, M S Jagannath and I - decided not to refuse treatment to anyone because they are unable to afford it," says Tufan Ghosh, chief executive officer of Columbia Asia hospital.
Jairam is chairman of the hospital's board and group medical director. Jagannath is chief financial officer. "If you come into our emergency room, we will not refuse to treat you. We will not ask you to deposit money before we touch the patient. That's our policy", Ghosh adds.
He says that the other day, the head of Columbia Asia in Pune called to say there was a patient who had received treatment but could not afford to pay the Rs 200,000 bill.
Ghosh said he and the Pune hospital head just wrote it off. It seems the hospital chain has done this not once or twice but quite often – whenever it is convinced someone is unable to meet the expense.
The hospital, however, doesn't get flooded by patients who can't afford treatment. People who can't afford their services generally stay away. It's only in case of an emergency that they land up at the hospital. And, in case of emergency, the hospital's policy is not to refuse a patient. "If it's a matter of life and death; we will never refuse treatment," says Ghosh.
Industry sources Business Standard spoke to say the group is highly ethical and efficient. That no 'referral commissions' are given to doctors; charges don't vary depending on room category (the group has a flat rate and charges are kept as affordable as possible); systems and procedures are well oiled; and employee retention is among the highest.
"Columbia Asia is one of the groups with the highest retention rates in an industry where churn is high. It is one of the few hospitals that don't give kickbacks to doctors," says Ratan Jalan, who runs a healthcare consultancy firm in Hyderabad.
A Malaysia-headquartered group with an American investor, Columbia Asia came into India in 2005 through the 100 per cent foreign direct investment (FDI) route with an initial investment of $150 million and it started its first facility at Hebbal in Bengaluru.
Almost all its 11 hospitals (two in Bengaluru of which one is a super speciality hospital) are now profitable, says Ghosh, barring a couple that are still in a ramp-up stage. But, how then do they make any money in the jungle of Indian medical care where commercial considerations seem to drive everything today?

By keeping their costs in check and adopting international best practices – followed at other facilities across Asia – the chain is slowly changing the rules of the game here, too. Centralised purchasing for all 11 hospitals allows them to get the best discounts from vendors – a saving of 5-8 per cent over what it would be otherwise.
Another unique thing the hospital has done is 'bar-coding' patients. The moment a treatment is prescribed, the patient wears a band on which the prescribed medicines are digitally recorded. This helps the hospital know exactly what its requirements will be on a given day.
"We don't have to horde stuff for weeks and months. This helps us reduce the cost of holding inventory substantially."
It also reduces the risk of the wrong medicine being administered and allows a thorough post mortem if the treatment at any stage comes under scrutiny. Doctors never over-prescribe diagnostic tests or medicines - they have no incentive to do so and their orders are audited. "Recently at our Yeshwanthpur hospital we introduced audits of every single prescription to ensure appropriateness and cut out mistakes before the medication is issued to patients," says Ghosh. The system is now being extended across all hospitals.
Unlike many other hospitals, doctors at Columbia Asia will not insist on your re-doing all tests in-house because they can only rely on their own laboratory reports; they accept outside results – both in pathology and radiology – as long as those are from a reasonably reputed laboratory.
Clinical talent, diagnostic back-up and rules that ensure quality and clinical probity determine whether a hospital becomes the trusted one for you. Therein lies the challenge for Columbia Asia, too.
Photograph: Reuters