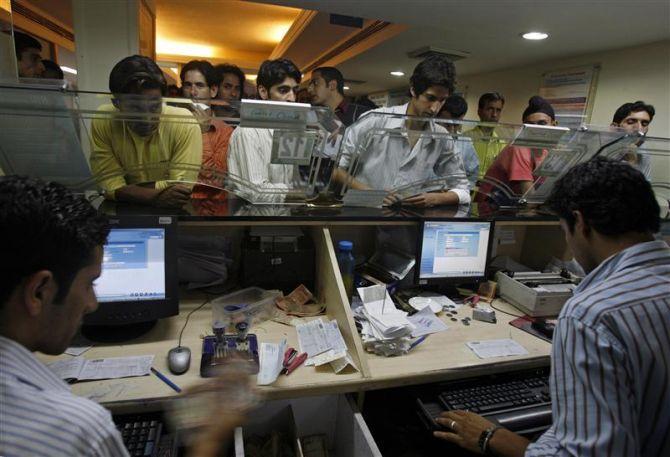 RuPay, the country's first online payment gateway, was launched by National Payments Corporation of India to compete with American multinationals Visa and Mastercard.
It has not found takers in the private banking space. A P Hota (below left), managing director and chief executive officer, says plans to take the card abroad have also been hit by cost considerations. Excerpts of a talk with Nupur Anand:
The offtake for RuPay cards in certain channels is still low. Why?
The RuPay gateway has just started and the card base is only 15 million.
Plus, for the card to pick up in various channels, all banks will have to start making changes in the system such as in e-commerce, etc.
Also, banks will have to start issuing the cards. Of the only 15 million cards now, most have been issued by public sector banks (PSBs). Not a single PSB has, except Federal Bank.
By when do you see private banks getting in and issuing cards?
Nor for the next year or so. They are catering to one particular segment, of international cards.
We are in the domestic space. Many private banks are tied in a long-duration contract with Visa and Mastercard. Until that expires, they will not be able to come out of it.
They have taken money from them in advance. If they have a third card base, they will not be able to issue the committed number.
Many of the PSBs have not taken such a long-term contract and it was easy for them to come on board, such as Punjab National Bank, Union Bank, Canara Bank, etc.
Some banks also have technological challenges.
Private and foreign banks don't really have any technological challenges.
True but some only see the short-term interest.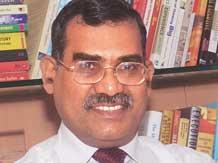 Have the bigger PSBs such as SBI also started issuing RuPay cards?
SBI started about two months earlier. They'd also taken money for a long-duration contract; they're now taking a bit of a risk.
They are saying it is worth paying back the money to Mastercard and Visa, as they will also be saving a lot of money with RuPay — the cost of these cards is a third compared to the multinational counterparts.
See, all the fees that banks in India pay are in dollar terms. SBI has a 180-mn card base, so they are paying a lot in fees.
Even if no other bank comes in but SBI fully does, the scheme is a success.
You had also tied up with Discover Financial Services to take RuPay international. What is the progress there?
Technically, we are ready. But the commercial rates are yet to be decided. The idea is to make it more attractive than MasterCard or Visa.
In the domestic market, the cost is a third but in the international market, we are finding it difficult to price it accordingly.
Our volume is low as we are not in the credit card market. We're only in the debit card market and the bulk of transactions internationally happen in credit cards. So, other players can leverage it, while we can't.
It is also difficult to determine the rates of the two international players, as they have different rates for different bank