'Under-employment continues to be a very big problem.'
'What we see today is many youth who would have accepted any kind of job are not willing to accept any job.'
'They are ready to wait for a better job, one that justifies their educational qualification.
'This is one of the reasons why unemployment has risen.'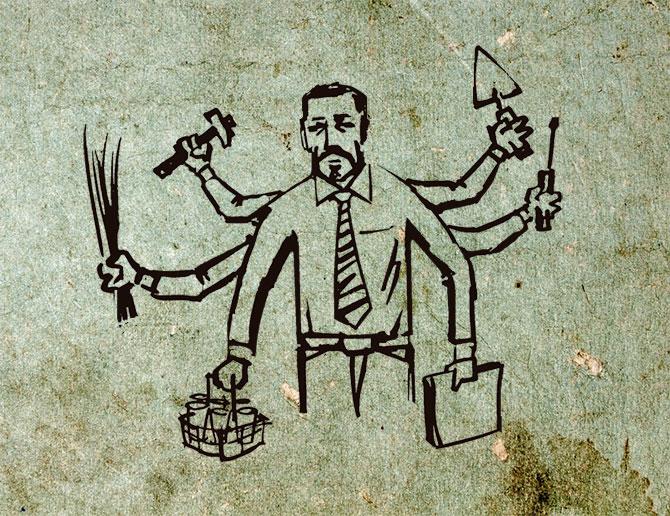 Researchers led by Amit Basole, associate professor of economics at the School of Liberal Studies at Azim Premji University, recently released a report that revealed unemployment, in general, had risen steadily from 2011 onwards and 50 lakh people lost their jobs between 2016 and 2018.
"More and more people are getting educated and are not getting the kind of jobs they aspire for. Compared to the number of people coming out of universities, the kind of jobs they look for, has not been increasing," Amit Basole, below, tells Rediff.com's Shobha Warrier.
Azim Premji University issued a report on the employment situation in India when there was a lot of speculation going around on what the real data was. Is that the reason behind the report?
That was not the main reason. Last year, we had produced the first volume of a report of the same name, The State of Working India. We have been doing this work on the employment scene in India for the last few years.
The reason behind the present report was to come out with some quality suggestions on employment before the elections.
Between last year's report and this year's, did you see any major changes in the employment scenario in India?
Last year, the latest data was not available. So, this year, we waited for the latest government data to come out but it was not released. So, we decided to rely on the CMIE (Centre for Monitoring Indian Economy) data.
What we found was, in the last two years, 2016-2018, there has been a negative impact on the employment situation mainly among the less educated people.
Were there any shocking revelations in the report?
No, there was nothing particularly shocking. We were aware of the trends like the higher unemployment rate among the educated. So, it was not really surprising.
But the situation among the less educated was concerning because employment started declining shortly after demonetisation.
The situation has not changed until the end of 2018. It meant the economy has not been able to produce enough employment opportunities for the less educated.
Are you sure it was due to demonetisation?
We are not in a position to directly attribute it to demonetisation, but we found that there was a decline in employment after demonetisation.
There was nothing major happening in the economy, so we thought it was the reason though we could not directly connect the two.
After demonetisation, it was said the MSME sector suffered the most, but a recent CII survey said the MSME sector grew by 13.9% in the last 4 years.
That could be because MSME is a very diverse sector within itself.
There are these micro enterprises which are mainly cash based, informal, independent and unorganised which might have got affected much more than the enterprises which are at the higher end of the MSME.
There are enterprises which have 20, 30 workers, but quite formal and less reliant on cash, and they might have done well despite demonetisation.
So, it depends on which sector we are looking at. It also could be because they might have felt the shock of demonetisation in the first year, but recovered later. I don't know whether it might have happened, but it could be one explanation.
The government talks about the amount of work that is going on in the infrastructure sector like laying highways and also in the railways. But we hear only about unemployment among the less educated people.
There can be different reasons for this. There are some sectors which may be doing reasonably well, like the work on the highways, the retail sector, etc, but jobs may be shrinking in some other sectors.
So, when you look at the entire economy, you see some sectors doing well and some sectors doing badly.
That means, some sectors are compensating for the job losses in other sectors.
If some sectors are not able to compensate, we will see an overall decline. It is all about the increase and decrease happening in various sectors, in relative terms, of course.
It is said that social unrest is directly connected to job losses and unemployment. We do not hear about such unrest in the country. On the other hand, the 1970s saw such unrest and a rise in Naxalism. Why?
I would say we have seen some amount of protests and unrest, but not on the scale of what was there in the 1970s. All the rallies and protests demanding government jobs and reservation are due to lack of jobs.
Your report says unemployment has risen steadily from 2011. Has it got any connection to the 2008 global meltdown?
The global meltdown of 2008 did not affect India much at that time. Instead, we saw a crisis in 2013 when many emerging economies were affected. This was during the end of UPA 2. But it has no direct connection to the global meltdown.
Our problem is, more and more people are getting educated and they are not getting the kind of jobs they aspire for.
Compared to the number of people coming out of universities, the kind of jobs they look for, has not been increasing.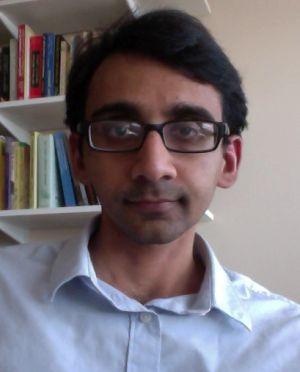 This is exactly what Manish Sabharwal of Teamlease told me in an interview that it was not unemployment, but under-employment that was our biggest problem. Do you agree with this view?
Yes, under-employment continues to be a very big problem.
What we see today is many youth who would have accepted or be okay with any kind of job, are not willing to accept any job. In fact, they are ready to wait for a better job, one that justifies their educational qualification.
It means aspirations of the youth also have changed. This is also one of the reasons why unemployment has risen.
A person who might have accepted any job a few years ago would rather wait for the right job now.
The constant complaint of industry is that our universities are producing unemployable graduates. Could that be the reason for under-employment?
There is some evidence to that. I feel the government also should be doing more studies on this.
From the private studies, we see that many colleges, especially engineering colleges, have sprung up in recent years, and the quality of graduates coming out of these colleges is not good enough for the private sector to directly hire them.
That's why many companies have started their own training centres or, they are outsourcing these graduates to other companies for short-term training so that they are ready for the job.
These graduates remain unemployed till they are trained as they are not hireable straight from college.
Yes, we have to pay urgent attention to improve the quality of graduates.
Your report also talks about people with higher education losing jobs. In 2018, it was reported that thousands of people lost their jobs because they did not re-skill themselves in new technologies like AI, automation, digitisation, etc.
Many in the industry felt then that unless employees reskill themselves in new technologies, they will perish.
Is this not one of the reasons why people with high education are losing jobs?
Yes. New technologies like AI, automation etc have impacted some sectors more. Even the IT sector where India has done very well, has been impacted because many works that was outsourced to India earlier, are being done inhouse by many American and European firms now.
On the other hand, these new technologies have created new jobs too. But I do not have the data on how many jobs were lost and how many new jobs were created.
While the US economy has started doing well, here in India, our employment rate is going up. What went wrong in the last five years?
It is not that it happened in the last five years. It has been happening for a longer period. The Indian economy has not been generating as many jobs as it needed for many years, maybe for the last 20 years or so.
What has happened recently was the number of people getting educated has risen rapidly. So, when you combine this with the inability to create more jobs, it creates a more serious problem. And, this has been happening for the last 10 years.
Though the government has tried many things, they have not been able to revive the manufacturing sector. Along with this, there was demonetisation and the GST effect. Even though they were trying to formalise the economy, it had an adverse effect on the job situation.
With so many educated young people coming out every year, will our economy ever be able to assimilate all of them?
Yes, we can.
We have given several ideas in the report that we can do, but it will not happen automatically. We have to consciously think about it.
We have suggested an urban employment guarantee scheme for the less educated in small towns.
The government should invest more in health and good education which can create jobs too.
We need to have a much more employment oriented industrial policy.
We also said that the government should not be afraid of fiscal deficit numbers. If they have a good idea, they should spend money to create jobs.
When it comes back as tax, the fiscal deficit will not be a problem.
But what is happening is the government is too much worried about fiscal deficit that they don't spend money.
Should jobs be created only by the government? What about the private sector?
The private sector has a very key role as India is a very large economy and the government cannot create jobs for all. The government cannot be the main employer.
What the government can do is, it can provide the basic services which the private sector cannot.
The government has to be an enabler, creating an atmosphere so that more jobs are created. All over the world, the governments are trying many different ways to be the enabler.
For example, even our own governments tried to give wage subsidies to the private sector for hiring new employees.
So, you feel it has to be a collaborative effort between the government and the private sector?
Absolutely. There is an important role for both in creating jobs.
Can you name any country where this collaboration is working quite well?
Unfortunately, we haven't done any study on this. We have to do studies on good working examples of countries where such a collaboration is working well, especially comparable countries. Maybe not with China but with countries like Indonesia or some other countries in Asia which are comparatively big but not so rich, but do things differently.