'Creation of a bad bank is politically a very difficult decision.'
'GST should have been simpler.'
Illustration: Uttam Ghosh/Rediff.com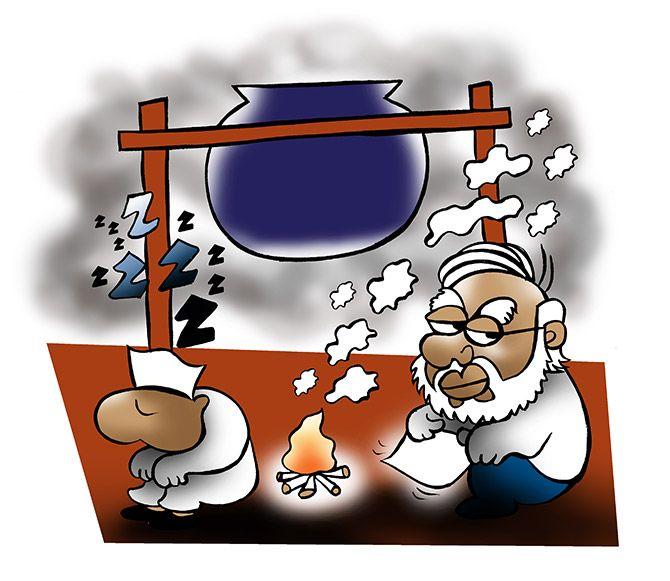 Kenneth Rogoff, professor of public policy and economics at Harvard University, tells Dilasha Seth on the sidelines of the Delhi Economics Conclave that public sector banks will need to take a one-time haircut to address non-performing assets (NPAs).
What is your assessment of the Indian economy, amid the slew of policy reforms undertaken recently? What is the top challenge constraining the economy?
My sense is that there has been some slowdown since the very strong periods before the financial crisis.
However, the low (crude) oil price is very helpful to India.
At the same time, from what I am told and what I have read, the most immediate problem for India is an overhang of private debt, probably coming from the euphoria before the financial crisis and the very high growth years.
That has been constraining private sector investment, while public sector banks (PSBs) are carrying a lot of bad loans.
Some policy initiative to help bring down these non-performing assets, like a bad bank (the jargon for a bank to house all the bad debt), will be very helpful.
Creation of such a bank to address the NPA issue has triggered a debate. Many within the government and former Reserve Bank of India (RBI) governor Raghuram Rajan say it is a bad idea.
Creation of a bad bank is politically a very difficult decision. But, it is the standard textbook thing to do when you have a lot of bad loans on banks' books.
What is your opinion on the recent efforts of the government and the RBI to address the mounting NPA concerns? Is that adequate or is there a better way?
They know what to do. But, it is politically very difficult to take a decision in a way that doesn't seem to be bailing out rich people.
It shouldn't only seem like a subsidy.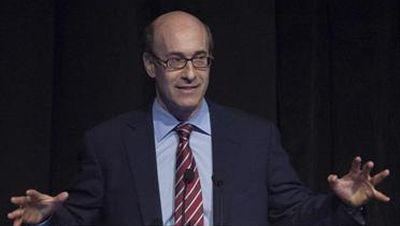 That was the problem with the United States and Europe in their financial crisis. They also struggled with this.
They knew they needed to write down debts but did not have the political courage.
Are you suggesting PSBs must take a haircut (the term for a writeoff, full or part)?
Yes. PSBs in India will have to take a one-time hit. It is the standard way that works.
The US should have written down their sub-prime housing (debt).
In Europe, the Portugese and Irish debt should have been written down.
They could not do it as they don't want to be seen to be bailing out rich people.
Your take on the Goods and Services Tax (GST) recently implemented by India?
It should have been simpler. There are still too many taxes in the current structure.
It was not possible to have something simpler because 29 states had to agree and everybody wanted something.
One can hope that over the longer run, they move to a simpler system.
That apart, I think it is a big step towards having a more federal India.
You were critical of the government's move of overnight demonetisation of Rs 500 and Rs 1,000 denomination notes. Does it hold true nine months down as well?
It is not the way I had recommended doing it for advanced economies.
Still, I said, there are benefits to it, which might take 3-5-10 years to figure out.
It is pretty clear that the way it was done, it created a short-run fall in output, particularly in the informal sector.
But, if we do look at the overall picture in India, with very low tax compliance, very high corruption, it did have an attractive side in targeting corruption.
I mentioned in my book that what happened in the 1970s was a mistake, and I don't think anything that happened in the Indian context changed my mind.
But, with the GST now in place, it might discourage the use of cash and gives the prime minister political capital.
While you have spoken about moving towards a less-cash economy, what is your take on the growing cryptocurrency market, such as bitcoin?
It is indeed a great technology.
But, if they grow too large, governments will like to rein them in.
If everyone pays everything in bitcoin, governments will not be able to collect taxes or enforce a regulation.
I expect all governments across the world to impose all sorts of restrictions on how these are to be used. It won't replace currencies.
Photograph of Kenneth Rogoff: Eduardo Munoz/Reuters.