'The current financial year will see the full impact of this crisis, and we will start seeing the recovery in the next financial year.'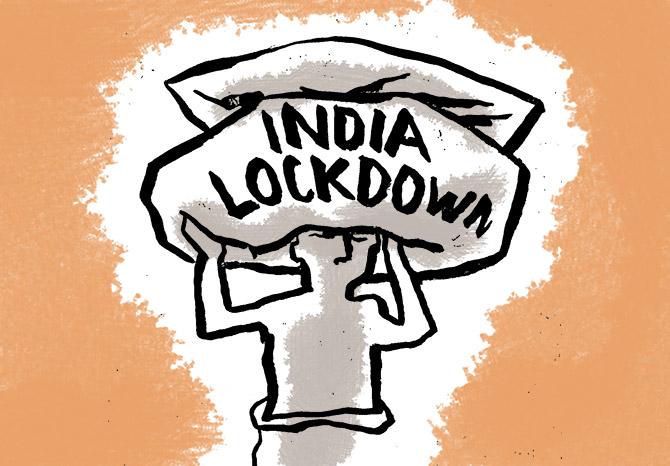 "I believe this is an opportunity for India to take leadership in certain sectors and industries," Kris Gopalakrishnan co-founder of Infosys and chairman of Axilor Ventures tells Shobha Warrier/Rediff.com in the concluding segment of a two-part interview.
So, you feel what we are experiencing is only a hiccup, a short-term downturn?
Yes, but it has definitely put us back significantly.
Will we go back to the 1991 situation?
I do not think so. That's why we need to restart the economy as quickly as possible.
We need the government to support the industry and also people.
There is a general an anti-China sentiment all over the world after the coronavirus infection. Many countries like Japan and South Korea have asked their companies to move back from China.
Do you think the infrastructure and business environment is attractive enough for them to relocate to India?
It is improving. but a lot more improvement can happen.
We see states like UP, MP, Gujarat, etc amending their labour laws and simplifying the registration processes.
I think more and more states must come forward to improve ease of doing business. That will definitely help attract investment into the country.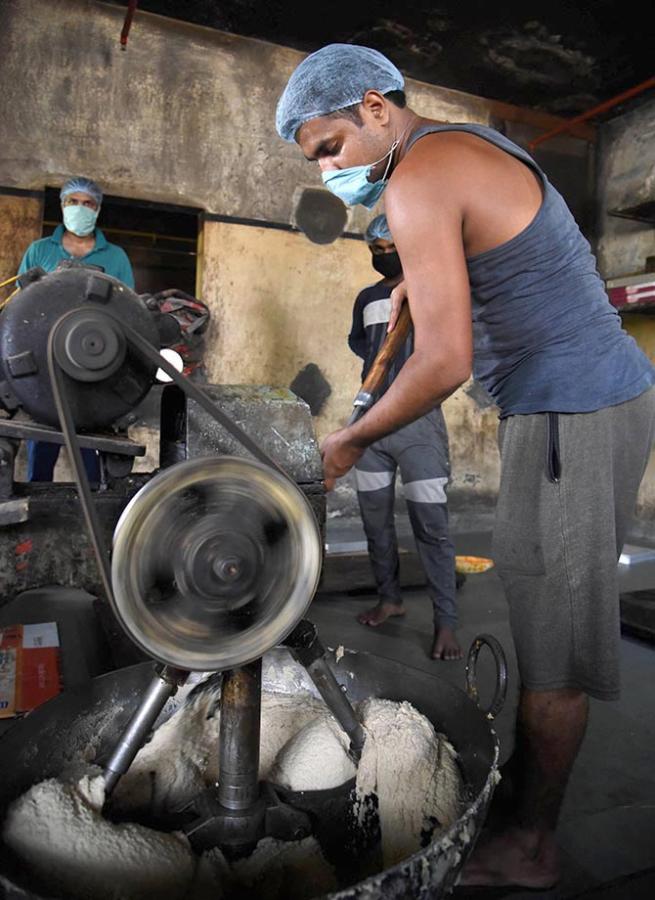 The labour reforms announced by these states have angered the trade unions, and they have threatened to go to the ILO...
There has to be a balance between the working people, the economy, economic growth, and the need to attract FDI.
We need to see which labour laws must be protected and which labour laws must be amended.
For example, minimum wage.
Also, if you let go somebody, you need to have a transition period.
We must think of a social security system where there is some protection if you lose your job for a certain period of time.
So, we have to build safety nets within the economy to soften any issue that comes up when you amend the labour laws.
But it has to be done. Because most of our laws are archaic and very cumbersome for businesses to adhere to and manage.
Is it a foregone conclusion that 2020 is going to be a year of negative growth and economic recession?
Yes, there will be an impact on the economy.
Last year, we grew at around 6% to 7%. The IMF said 1.9% growth for this year, but some people are predicting even up to -5% negative growth.
It all depends on the impact of the lockdown, and how long it takes to revive. And whether the virus is going to come back.
Do you foresee the world order changing after the Covid crisis?
It is possible. During crises like these, new opportunities will emerge.
New leadership will emerge. New industries also emerge.
I believe this is an opportunity for India to take leadership in certain sectors and industries.
Like?
For example, in the technology area itself, I believe there is an opportunity in healthcare for India to emerge as a leader.
70% of the vaccines are already manufactured in India. And the world requires a new vaccine.
These are opportunities.
As a business, society and country, we must take advantage of this.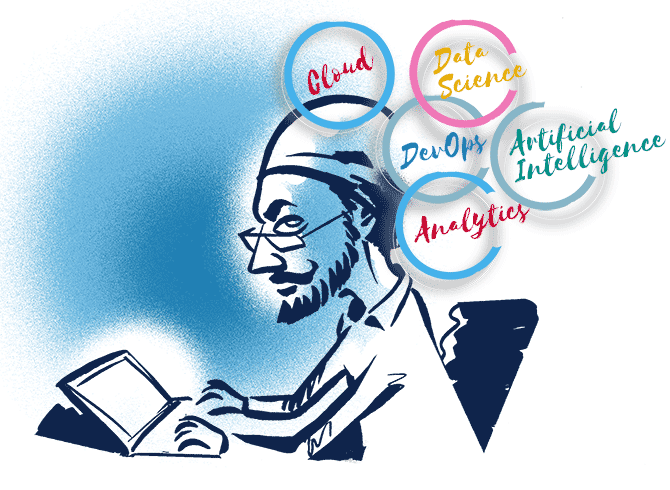 How can businesses take advantage of a situation like this?
In normal times, changes happen slowly. During crises, we are forced to change fast.
If you can visualise how things will change, you can emerge stronger and be in a better position to adapt to the future.
You mean, take risks and innovate?
Yes. For example, from physical services to digital services.
If you are a restaurant owner, can you become a cloud kitchen and deliver at home?
When things go back to normal, you can do two businesses. One is, deliver cooked meals home, and also have a place to dine.
So, take this as an opportunity to reinvent yourself.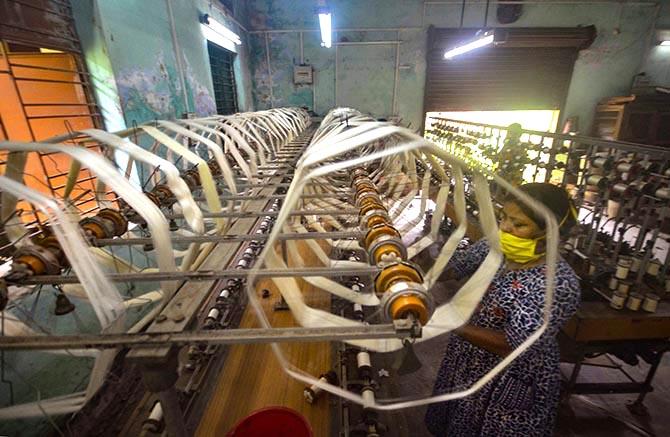 Where do you see India in 2021?
We will still be emerging. I think it will take us 18 months to two years to come out of this.
The current financial year will see the full impact of this crisis, and we will start seeing the recovery in the next financial year.
Some compare the global economic scenario to that of the Great Depression of 1929 while some say we have not seen anything like this after World War 2. Most of the large economies shrank by more than 10% in the last couple of months.
As an entrepreneur, how do you see the domestic and global economic situation?
What we are experiencing is unprecedented and unparalleled. I think nobody living today has seen anything like this in their lifetime. There are very few people who are alive today, have experienced the aftermath of World War 2.
For a majority of the people, this is a first-time experience.
What about the 2008 financial crisis?
2008 was mainly a crisis in the financial sector. Of course, financial sector is the backbone of any economy. But the 2008 meltdown impacted only the financial services; it did not impact all the sectors.
Secondly, it was not global. But today, every country is affected, every industry is affected, and that too simultaneously. That's the reason why this is unprecedented.