'On job losses, I think the whole talk is exaggerated. People are trying to make too much out of it. Automation has existed for long.'
'HCL design is different, we are not a mass company.'
After another profitable quarter, Anil Chanana, bottom, left, chief financial officer, HCL Technologies, tells Karan Choudhury that customer confidence is at an all-time high. Excerpts:
From which sectors are you seeing growth coming from in the US?
Financial services, manufacturing, health care and life sciences are growing significantly; retail is growing for us.
We are all into the mode-2 and mode-3 type (automation, cloud, digitalisation and the like) of services.
I think it is all around; I do not see any sector that is not growing.
Some segments such as oil and gas services, telecom, some consolidation or some projects have come to an end, which is leading to some sort of an exit, but generally there has been growth all round.
How is customer confidence? Do you see them investing in multimillion dollar deals?
Customers want to repurpose their spending.
The customer wants to understand how much he has to transform his company's architecture and how much he can reduce the business cost.
They want to simplify processes, introduce efficiency in the business, serve their clientele better and faster. IT spending in general is higher; it has not come down.
How is your cyber security arm shaping your business now?
It is an area which we address as a business; earlier, it was part of the other offerings.
We have made significant investment there and have set up a number of cyber security command centres in which we track hack incidents.
Giant tech companies such as Microsoft are investing in Indian e-commerce players such as Flipkart and there are reports of them thinking of putting money in (cab service aggregator) Ola. Do you have an investment strategy there?
We have done some investments. We are investing in companies which are relevant for our business.
We have also made some venture investments, more directed towards the technology side.
We won't be investing in the Flipkarts of the world.
How is automation helping margins? Are there any conversations around job losses caused by automation?
Automation is not only helping our margins but every client of ours. We are helping him reduce the cost of business.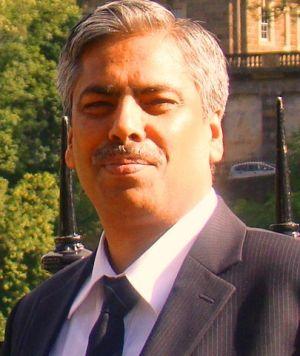 That is what we do. It is a win-win situation for everyone.
On job losses, I think the whole talk is exaggerated. People are trying to make too much out of it. Automation has existed for long.
Some quarters have passed since Brexit (the British vote to leave the European Union) and there are things happening in the US. Is the industry clear of the impact?
On Brexit, people are not clear what it would to.
With industry and customers alike, clarity is missing on how it is going to impact the business.
As far as the US is concerned, I have not seen any political impact of it. It is business as usual.
What is giving you the confidence to project double digit growth, when the industry is talking about single digit?
The strategy we opted for.
HCL design is different, we are not a mass company which will say that we will hire 10,000 people in the US.
That is not a statement we will make because that is not what we are.
Most of the work is execution - more outcome and output-based.
Not only the US, we are present in multiple countries where we have done a bunch of local hiring. Our onsite presence is significantly higher.
We set up the foundation in foreign shores earlier than others and that is why companies believe we are a trusted partner, they have seen us being there.
Photograph: Mansi Thapliyal/Reuters