'Sebi wanted to bring in a new set of regulations to protect investors from the misuse of social media, but the issue of curtailment of freedom of speech was raised.'
'One of my significant regrets is no real estate investment trusts or infrastructure investment trusts were launched during my time.'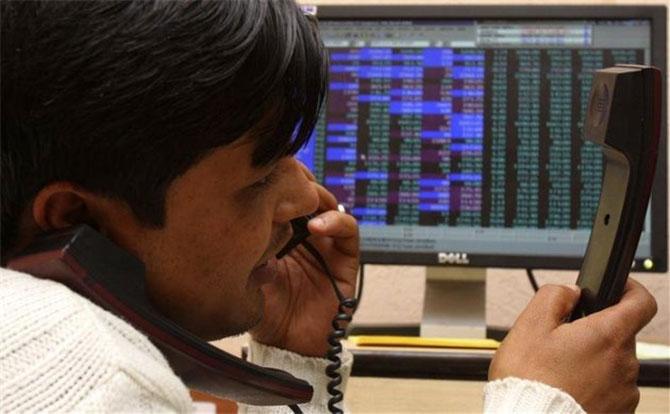 U K Sinha's, bottom, left, six-year tenure as chairman of Securities and Exchange Board of India (Sebi) ends later this week. Sinha held his last press conference in Mumbai on Monday, where he spoke on wide-ranging issues and his biggest regret. Excerpts:
On Sebi's main focus
Sebi's main focus has been having a fine balance between protecting investor interests and developing the market. But if it comes to making a choice, then Sebi will take a call to protect the investors.
On regulations which need overhaul
I would like my successor to look into it and set own priority.
On regret
One of my significant regrets is no real estate investment trusts (Reits) or infrastructure investment trusts (InvITs) were launched during my time.
I was hoping that I will be able to see it. But I am sure that in less than two months from now, the first InvIT will be launched.
The reason it has not been launched so far is not because of Sebi, but something to do with other regulators. We are working with them.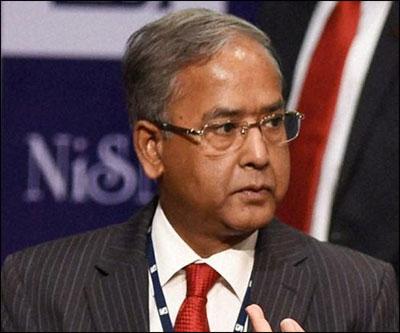 On overhauling the algo framework
This is a difficult area. Sebi would not like to do anything that's disruptive. We floated a discussion paper and got a lot of feedback. One common feedback we got was why was Sebi trying to imitate what has happened in the rest of the world.
Sebi should look at it based on its own data. A highly evolved team of technical experts is looking at trading data in India to find out possible ways in which the misuse of this can be solved.
Meanwhile, Sebi has been able to come out with minimal regulations on algo trading. We have a penalty system for high order-to-trade ratio. We are reviewing whether that penalty should be enhanced further.
On NSE algo issue
Sebi got its own examination conducted and based on that has given certain direction. Majority of those directions have been implemented while some of the directions are yet to be implemented.
Sebi is following up this matter with the agency concerned and the matter will be taken to its logical conclusion.
On raising transparency
Much before I joined, Sebi had good practices in places with regard to transparency. In the last six years, we have taken steps to take it forward in a big way.
We have put in place structured mechanism of meeting various investor groups. We have created an International Advisory Board that has guided Sebi well. Most of the major decisions have been discussed with them.
On misuse of social media
Sebi's attempt has been to protect gullible investors from the misuse of social media. We wanted to bring in a new set of regulations for this but the issue of curtailment of freedom of speech was raised.
Cleaning up the market

The SME (small and medium enterprise) platform has been successful, with listing of over 200 companies. Around 19 regional stock exchanges have been shut down as there was no trading happening there and were prone to manipulation.
We met with resistance and legal challenges and Sebi was able to win all the cases. We have also delisted 345 companies and more than 2,000 companies were brought to the dissemination board.
On Budget proposal of levying long-term capital gains

I think it is a good move but there is some more clarity that is required on this. From Sebi's point of view, the focus is to control unfair trade practices, not to prevent tax evasion. It is the domain of some other agency. We are cooperating with all central agencies to resolve the issue.
Photographs: Reuters & PTI Photo