'What the RBI is doing is trying to catch the mouse when they have to catch the tiger.'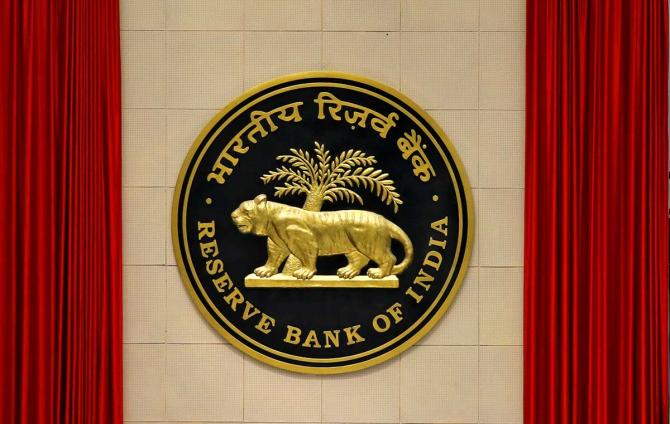 In order to prevent frauds of mammoth proportions happening in public sector banks, the RBI now wants bankers in sensitive positions to go compulsorily on leave for 10 days every year.
According to the Reserve Bank of India, this is one way to prevent banking scams.
But C H Venkatachalam, general secretary, All India Bank Employees Association, says, there is no way the union is going to agree to this decision, in this first part of an interview with Rediff.com's Shobha Warrier.
What is your reaction to the RBI's new instruction asking bankers working in sensitive positions to compulsorily go on surprise leave for 10 days every year?
Preventive vigilance is always better in sectors like banking where we deal with public money. So we have no objection to the idea. Reports of frauds taking place in many banks are coming out in which customers, staff and outsiders are involved. It is a preventive measure taken by the RBI.
This is to prevent forgeries like the ones perpetrated by the likes of Nirav Modi, Mallaya, etc, the RBI says. By asking bankers to go on 10 days surprise leave, how do you prevent forgeries?
That's our question too. This will not in any way, solve the problem. For example, a person like Nirav Modi went on giving letters which were accepted by the bank, at the MD, ED level.
First, let the RBI ask the MDs and EDs to go on compulsory leave for 10 or 15 days.
My question to the Reserve Bank is, since the top officials handle the letters, loan etc as they are also part of the boards of the banks, why not start from the top?
But here, you are asking a lower level officer to go on leave. I can understand if someone at the branch level has committed a fraud in some accounts.
Why can't they catch the big thief first?
We are not supporting the frauds committed at the lower level. We have to take measures to prevent frauds of any sort. But why do you not catch the big fish?
Why are you not talking about customers cheating the banks?
A lot of frauds are taking place using technology; digital frauds. Why don't you try to stop that?
So many innocent people are getting cheated through ATMs and other digital modes.
The RBI wants the bank employees to go on surprise leave. But why should he waste his leave when the bank asks him to, and not when he needs?
Every employee gets 10 or 20 days leave every year, and he has every right to use it when he needs it or wants it.
Yesterday, I got a message from a banker that one night, he was asked not to come from next day for 10 days. What is he supposed to do for 10 days?
Sit at home?
Why should he waste his leave which earned to just sit at home?
In banks, the leave is called earned leave and privilege leave. So, it is his privilege to use his leave when he wants it, and not when the bank wants it.
What is he supposed to tell his family?
That the bank wants to investigate him?
You mean, the bank should move him from the sensitive position to some other position and do the investigation, and not ask him to take leave?
Exactly. You can move the officer to another department or if he is the only officer, you can move him to another branch.
What the RBI is doing is trying to catch the mouse when they have to catch the tiger.
This is not going to address the problem.
Feature Presentation: Ashish Narsale/ Rediff.com