If Sebi and RBI remain quiet about this brazenly illegal activity, will someone in the finance ministry or the NITI Aayog take a closer look, asks Debashis Basu.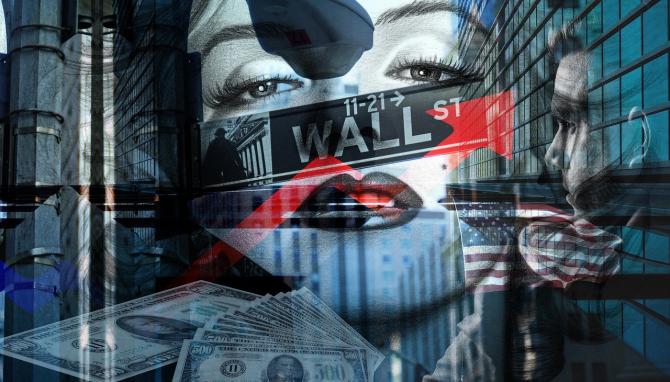 In FY21, 10.7 million new demat accounts were opened by Indian investors.
In contrast, only four million new accounts were added in the previous two years.
But the action is not limited to the booming stock market; many unregulated trading platforms, especially in foreign currencies, are also thriving under the nose of our two financial regulators.
Since the March 2020 lockdown, there has been an explosion in binary trading platforms that offer a derivative product called contracts for difference (CFD).
These are being openly advertised and targeted, especially at Hindi-speaking people.
These platforms allow trading in currencies, international stock indices, and commodities, but the orders are not routed through the exchanges, says my source in one of India's largest brokerage firms.
Much like illegal dabba trading, the platform itself is the counterparty to trades by the customer.
This means that any money lost by the customer is equal to the profit of the platforms.
They also offer leverage up to 1,000 times, which means customers are bound to lose a lot of money over time.
A small price move is enough to wipe out the entire account balance, says the broker.
The platforms are heavily advertised on YouTube, using all the tricks of the digital trade such as referrals, testimonials, affiliate programmes, and sponsored posts.
They flaunt dubious global awards, claim membership of shady self-regulatory bodies, offer inducements such as 'free margin with bonus', fancy cars for super traders, and ease of making profits to entice and ensnare customers.
Are they legal?
Foreign exchange trading is regulated by the Reserve Bank of India, which prohibits trading with a foreign broker, using a foreign bank account, and trading in anything other than four currency pairs with the rupee: The dollar, euro, yen, and pound.
Trading can be done only through an Indian broker based and licensed in India.
It is illegal to use an online portal to carry out transactions offshore.
These online portals are not members of the Indian exchanges where forex trading takes place or registered as intermediaries with the Securities and Exchange Board of India, which regulates such exchanges.
According to my source, clients place a margin (between 0.1 per cent and 1 per cent of the trade value) to enter positions that are marked to market daily and don't have an expiry date.
"Since these platforms offer derivatives trading on currencies and international securities and have Indian bank accounts where they collect funds, they are essentially operating illegal brokerage and exchange platforms and advertising them openly."
And yet, neither Sebi nor the RBI has stirred itself to ban these platforms, which are nothing but digital dabba trading platforms.
My source says, "Until last year you could fund these accounts only using international credit cards and payments, but many of them now accept funds via RTGS and NEFT, meaning that they have set up Indian entities as well."
This mode of payment seems to violate the RBI's rules because trading in foreign exchange other than the four pairs mentioned above is not permitted.
The RBI can easily shut them down if it has noticed them.
Sebi too can act since the platforms illegally permit trading in international stock indices and commodities.
They also offer to trade in CFDs or contracts for difference, which is an agreement to pay or receive the difference in the opening and closing price of a financial product, without buying the product.
A CFD trader never owns the underlying asset.
CFDs are illegal in India. A particular type of CFD is called binary options, where the payout depends entirely on the outcome of a yes/no proposition such as whether the price of a particular asset that underlies the binary option will rise above or fall below a specified amount.
All this is illegal. I understand that Sebi is even fully aware of what is going on but has done nothing despite its draconian powers of search and seizure.
Of course, instead of going after those offering illegal trading, Sebi has been far more determined to make life more cumbersome and difficult for law-abiding registered intermediaries and investors.
The parent companies of these platforms are located in shady tax jurisdictions like Malta, the Caribbean Islands, and Belize and have become a global menace.
Sebi had put out a five-page document titled Binary options and Fraud (external link) which concludes: 'Remember -- much of the binary options market operates through Internet-based trading platforms that are not necessarily complying with applicable US regulatory requirements and may be engaging in illegal activity.'
The Securities and Exchange Commission, unlike Sebi, is not sitting on its hands.
On April 16, it charged Israeli-based Spot Tech House Ltd (earlier Spot Option Ltd) and two of its former top executives, Malhaz Pinhas Patarkazishvili (also known as Pini Peter) and Ran Amiran, with deceiving US investors of more than $100 million through fraudulent and unregistered online sales of binary options.
The scale of operations of digital dabbas in India is now huge, given their big advertising spends and sponsorships.
Some of the Indian platforms have become so brazen that they have set up registered offices in India, and as mentioned earlier, are accepting Indian currency payments.
If Sebi and the RBI remain quiet about this brazenly illegal activity, will someone in the finance ministry or the NITI Aayog take a closer look?
Debashis Basu is the editor of www.moneylife.in