'But we are much better than what we all had expected and planned, and what all the prophets of doom had predicted.'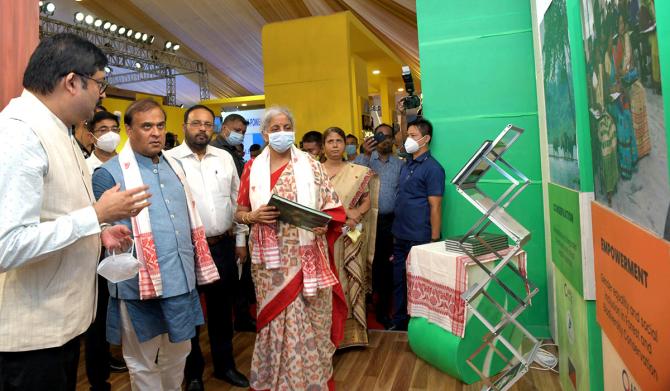 Ajay Piramal would not hesitate to step down from the Tata Sons board if there is a sense of conflict of interest after his acquisition of DHFL, the Piramal Group chairman tells Anup Roy and Vishal Chhabria in a conversation with the Piramal Group's senior management team, including Executive Director Anand Piramal and Jairam Sridharan, CEO, Piramal Retail Finance.
What do you achieve by acquiring DHFL?
Anand Piramal: The broad vision is to build a leading financial services company, and take the products to tier-II and III cities that are under-penetrated.
In small, and even big towns, there is a need for retail financial products.
It, of course, starts with housing. It is the single-largest purchase that these customers make, but it doesn't end there.
Our hope is to build a multi-product strategy which covers everything the customer needs.
We have these products mix already, but now with the addition of DHFL, a big base is available.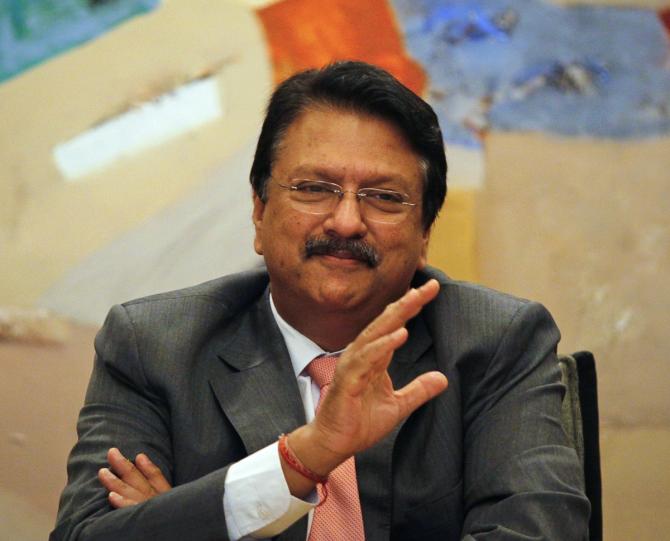 There were five rounds of bidding, and litigation, etc, for DHFL, and you went aggressively in all. Were you willing to go for DHFL at any cost?
Ajay: There is always a maximum price in our mind. We will not go beyond that.
That's the discipline we have as a group, right from the beginning. And whatever success, if we had at all, is because we have this discipline.
In this case, too, we did that. That's the quality of our analysis that Anand and Jairam did, and we thought we could go for the company at a specific price.
You have tried to go for big-bang mergers. We have seen the Shriram-IDFC bid. Now you have grown your book five times by acquiring DHFL.
Ajay: We have always believed that growth has to come through organic and inorganic means.
To build a retail book of this size, it takes time.
If we look at the track record of other companies, and our own track record, it took 8-10 years for us to come here.
The important thing to recognise is not growth for the sake of growth, but can that acquisition be profitable? From the beginning we found that there is a runway for growth in this space and we have the team, the capability to come back.
This is a fast-changing environment, and we wanted to be part of it.
Housing loan is an intensely competitive space. How do you plan to succeed here?
Ajay: We've always entered competitive spaces. That's part of who we are. It is there in us.
When we entered pharmaceuticals in 1988, we were ranked 49th.
In the next 20 years, we built it through organic and inorganic means to be in the top three.
So, we've done it before. I think there is space to grow in housing finance.
If I may say, the NBFC space, particularly in housing finance, is actually shrinking.
The tier II and III are not getting adequate attention.
If the economy has to grow, it needs financing.
It is competitive if you target only the same customers.
If I go for a salaried customer and offer him a home loan, look, somebody else can beat me on that. But when we go to our kinds of customers, there is scope.
Why are you focused on tier II-IV cities? You have enough capital, why not be an HDFC?
Ajay: We cannot compete on the cost of capital, cost of liabilities, of HDFC.
Their cost of borrowing will be lower than us for a long time.
They have a dominance in the market in the salaried class. But their focus is not as much on other markets.
Even if the focus is there, in that space you need more than one provider of finance.
DHFL on its own could do so much, I think Piramal can do better.
DHFL was a big brand, but it got mired in controversy. Now that Piramal has taken it, do you feel you will have some legacy to deal with?
Ajay: No, I don't think so. First, we will change the name.
The DHFL brand will not exist. The Piramal brand has a greater value than DHFL.
In retail, you take loans and you have to repay. And the new customers will be borrowing from Piramal.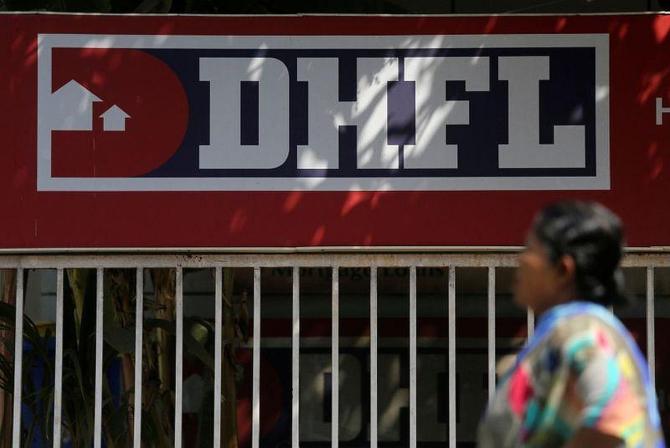 In any acquisition, there is always a tension between the acquirer and the acquired. How should DHFL employees, including senior management, feel coming to you?
Ajay: I'm glad you asked this. If you look at our track record, we have grown through organic means and acquisitions. And we have never looked at acquisition as something where you strip off the assets and just make money out of cost cutting.
Our emphasis has always been on growth. And that is what we will do.
Obviously, we expect all people, whether it's Piramal or DHFL, to have high standards of performance.
And all those who are of really high standards of performance, wherever they are, for us they are one and the same.
What happens to your stake in Shriram?
Ajay: We have said this before. This is an investment for us. And at the appropriate time, we will exit.
I cannot ride on too many horses in the same space of NBFCs.
Fortunately for us, Shriram is doing well, the value is increasing.
You are also on the board of Tata Sons, which has a sizable financial services presence, including housing finance. Does this DHFL acquisition give a conflict of interest and what would be your future role in Tata?
Ajay: No, there's no conflict of interest, but I'm conscious of the situation.
I've made the board (Tata) also sensitive to it.
It's the decision of the board now. But if they ever feel there is a conflict, or even if I feel that, I would not be in on it.
So, there is no such issue as of now. But frankly, if you are in business and if you are on the Tata Sons' board, then let me say somewhere or the other, there will always be an issue like this.
Are we out of the woods now? What is your assessment about the economy and the real estate? When do you expect us to be back to the pre-pandemic level?
Ajay: It's a tough question. Are we out of the woods? No, I think. But we are much better than what we all had expected and planned, and what all the prophets of doom had predicted.
Frankly, the large and mid-sized corporate in India are doing better than before.
It's now a function of supply, not as much of demand.
But there are sections of the people who have been hurt, and that'll take some time. But I think we're on the right path.
If I was to summariSe that, we are much better now than what we were.
Feature Presentation: Rajesh Alva/Rediff.com