The IT industry advisories show that they think they've weathered the worst, observes Devangshu Datta.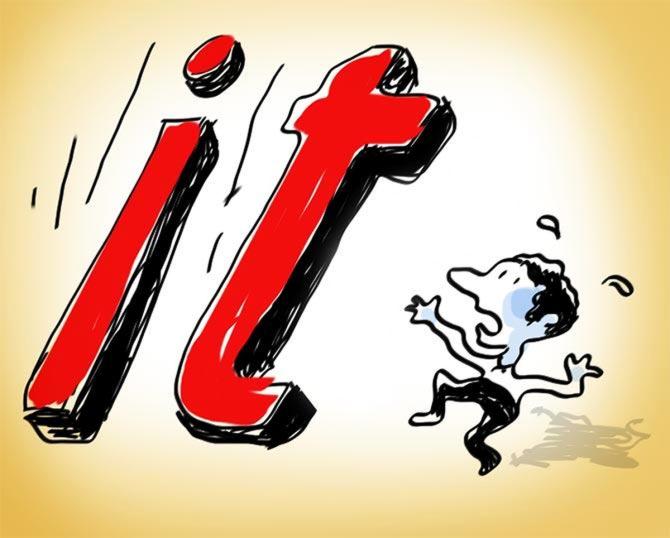 Back in the late 1990s, when the Indian IT industry was growing at over 30 per cent per annum, a forex dealer friend pointed out IT wasn't just high-growth.
It was a play on the US economy, and the dollar-rupee equation. It was difficult at the time for an Indian to invest abroad, and 95 per cent of IT sector revenues came in dollars.
There are now other ways to invest abroad, or directly trade the rupee-dollar, Euro or Yen. But the IT industry still has large exposures to the US and generates most of its revenues in USD.
However, there are also more in the way of dollar-denominated expenses, due to changes in visa regimes.
Since the industry's fortunes are still tied to the US economy, advisories from individual companies also reflect the state of the US economy.
In turn, that has a bearing on the rupee-dollar equation. Three of the big IT service providers have declared Q1 results so far, and the stock market has responded favourably to Infosys, and Wipro, while being somewhat disappointed by TCS.
Wipro and TCS saw sharp drops in revenue, while Infy surprised positively with almost flat revenues.
The three companies came up with optimistic projections. TCS is 'quite confident' that a recovery is in sight over the next two quarters and expects revenues to be back at pre-Covid levels by October-December 2020.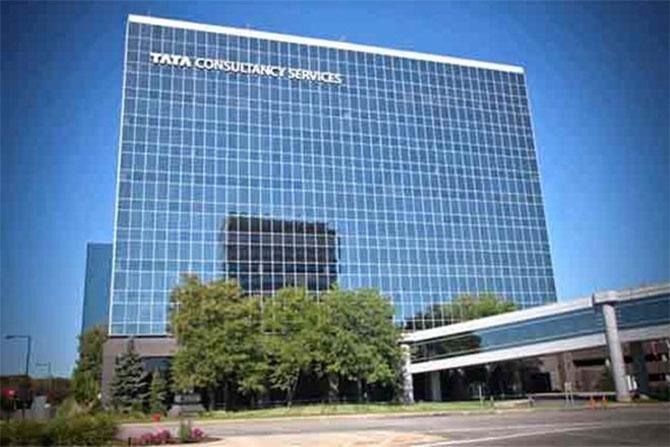 Wipro claims better revenue visibility from Q2 onwards (July-September 2020) and gains going further forward. It also delivered in terms of higher operating margins, which compensated to an extent for the revenue decline.
The market also likes the appointment of a new CEO. The Wipro stock jumped 17 per cent when results were declared.
Infosys delivered flat revenues and beat profit estimates by a substantial amount. The stock jumped by 14 per cent. Most brokerages maintain buy ratings on the stock, with generous upside targets.
The financials of the past six months are hard to evaluate or extrapolate. The pandemic hit both demand, and internal efficiency across sectors.
Global industry saw demand disappear even as every business struggled to put work from home protocols in place.
One important thing is that these firms and their clients now have WFH models in place and should therefore, be able to scale up easily, as and when demand improves.
The difficult conditions meant that the IT industry also had to interact continuously with clients as work flows were reprogrammed.
Those interactions and feedback should give them a good sense of how their clients see the future.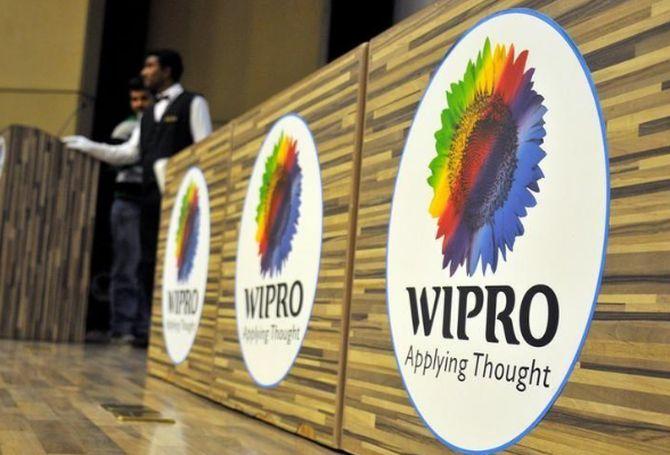 These three have different profiles and a wide mix of clients. If we assume that these three have made reasonable guesstimates, they are seeing stabilisation of the US economy with a bounce over the next six months.
The rupee went through a downturn early in calendar 2020 and has stabilised at about 7-] to 8 per cent lower. The rupee's history since 1991 suggests it is unlikely to pullback all the way to December 2020 levels.
If the US economy does pick up, the weaker rupee should translate into gains.
There are caveats. There's evidence that the US is now being hit by a big second wave of infections, as it opens up the economy. That could stall any green shoots of economic recovery.
One of the strong ideological planks of the Trump administration is also tighter visa regimes and that makes life difficult for Indian IT service providers (and other industries too).
If Trump wins re-election, his second term could see further barriers erected against overseas businesses. Anyhow, this is election year for America, and it's not just about the presidency.
Equations in the US Congress could change. The IT industry will surely be impacted by the November 2020 elections and that impact could be positive or negative.
On the pandemic front, there may be effective new medication, or vaccine development on the horizon by the end of 2020, which would be a big booster shot.
The shift in work paradigms also means new openings for remote services, and this creates new opportunities.
Working out all those variables is impossible. We can say there is some confidence about recovery in the US, and the IT industry advisories show that they think they've weathered the worst.
That's a useful insight, given the width of US-centric industry exposure.
---
Feature Presentation: Rajesh Alva/Rediff.com