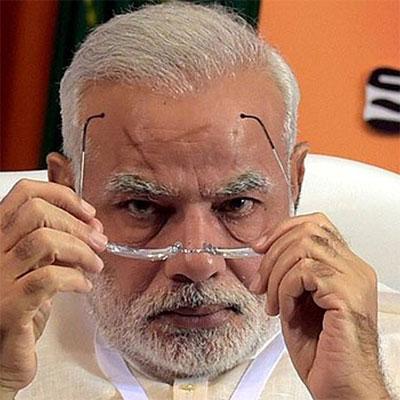 One of the biggest ways in which recent government actions have been seen as investor-unfriendly is New Delhi's decision to unilaterally revisit almost every Bilateral Investment Treaty it has signed with other countries, says Mihir S Sharma.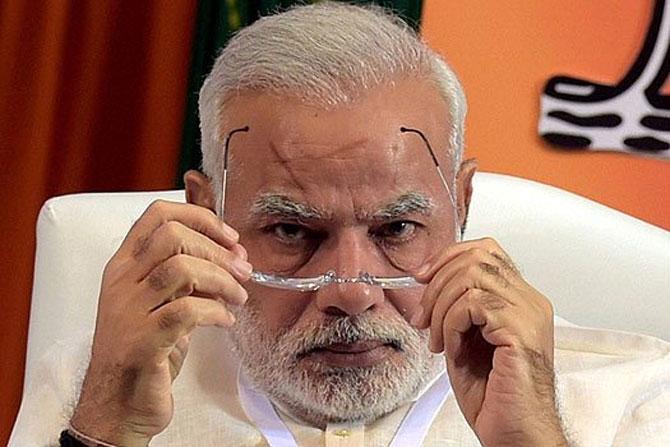 The Narendra Modi-led central government has often spoken of its single-minded focus on increasing investment into India.
The prime minister has, for example, declared that India is "the most open economy in the world" for investment.
An apparent surge in foreign direct investment (FDI) numbers has been cited as being the happy consequence of both policy changes and the prime minister's tireless pushing of the idea of India as an investment destination.
Unfortunately, this claim simply doesn't correspond with the facts. Instead of being welcoming to foreign investment, the government has in fact gone out of its way recently to make investors feel unwelcome and insecure.
One of the biggest ways in which recent government actions have been seen as investor-unfriendly is New Delhi's decision to unilaterally revisit almost every Bilateral Investment Treaty, or BIT, it has signed with other countries. BITs, as they stand, are supposed to protect investors from arbitrariness and expropriation in foreign countries.
One of the mechanisms that is central to this effort in a BIT is that it empowers foreign investors to access international arbitration if they fall into dispute with their Indian partners or feel they have suffered from government arbitrariness.
Investors feel more secure knowing that it is more than just the Indian judicial system that serves to protect their investment. International arbitration gives them an additional and swifter channel to rescue their funds.
But the new BIT under negotiation would cut off access to this channel. Investors would have to exhaust domestic remedies first - no arbitration might be possible until the matter has wound its way through the entire Indian trial system.
Then there is the question of royalties. The government has, over the past few years, effectively put into place a cap on the profits that can be repatriated as profits or as "royalty payments" to the home office of a transnational enterprise.
There may be excellent tax or other reasons to worry about royalties. But the cap on transfers is another mechanism that has caused foreign investors to worry about the returns from anything they may have invested in India. If they can't get the returns out securely, why should they invest?
Perhaps the most pernicious example of the government's recent crackdown on royalty payments came in the seeds sector.
Here, the government didn't just stop money from being sent to a company's head office, but in fact decided how much royalty a partly foreign-owned enterprise, Monsanto India, could earn from its own private contracts with other Indian companies.
Monsanto is an unsympathetic company, but that does not help. Foreign investors see instead a government unprecedentedly inserting itself into writing of contracts that should be decided purely on the basis of commercial good sense.
Meanwhile, the government has also announced it is revisiting every major free trade agreement (FTA) we have signed or are in the process of deliberating on. Apparently we have not "gained" from the FTA that we signed with the Association of Southeast Asian Nations or Asean.
Their exports to India increased far more than Indian exports to Asean, which the producer lobby-focused Indian government sees as a failure.
Of course, consumers have benefited from low and stable prices for such commodities as cooking oil, but that does not seem to matter when the gains from trade are being evaluated in New Delhi.
Then there is the matter of other trade negotiations - such as with the RCEP or APEC. If you think about it, every major Indian trade negotiation has seen zero energy or push in the past year or so.
It is worth noting that APEC membership did not even feature in the joint statement released on the occasion of the recently concluded strategic and commercial dialogue between India and the United States.
Unsurprisingly, far from being excited about an India open for business, the mood among many foreign investors is sombre. There is hope, of course, that India will continue to make the ease of doing business a priority, but on the specific front of investor protection, it seems progress is too much to ask for.
At the recent India Trilateral Forum organised by the German Marshall Fund of the United States, concerns on BITs and on India's going-slow approach to trade freedom were expressed by participant after participant from the US and Europe.
But surely the opening up of some sectors to greater FDI has made a difference? Perhaps, perhaps not. The most important sector where FDI has been increased is defence. But has that led to more investment at scale just yet? Not yet.
This is partly because the government seems to have retained control in several ways. Many foreign companies are still waiting to hear from the government about whether their proposed tie-ups in the sector are acceptable.
And, finally, data that appear to show a swift ramp-up in FDI may require another look. The sectoral FDI data are instructive. Far from reflecting across the board interest in programmes such as 'Make in India', it appears that the increase in FDI owes a great deal to the e-commerce and digital start-up bubble.
Almost all of the increase comes from more FDI in the services, computer software, and trading sectors - up to 40 per cent of total FDI inflows in 2015-16 from 30 per cent in 2014-15. Meanwhile, FDI into sectors such as automobiles, pharma and construction is, in fact, down.
The causes of the FDI increase and their sustainability are therefore in doubt.
The government has now been in power for about half its term. Any government should be allowed a reasonable period to put its preferred policies in place.
This government has been given that period, and the time has now surely come to start calling out some of its most egregiously false claims. And the idea that it has been welcoming of foreign investment should be on the top of the list.
Photograph: PTI Photo