Big projects, like big-bang reforms, can create hype and earn the government headlines. But without solid groundwork and focus, this can lead to disappointment.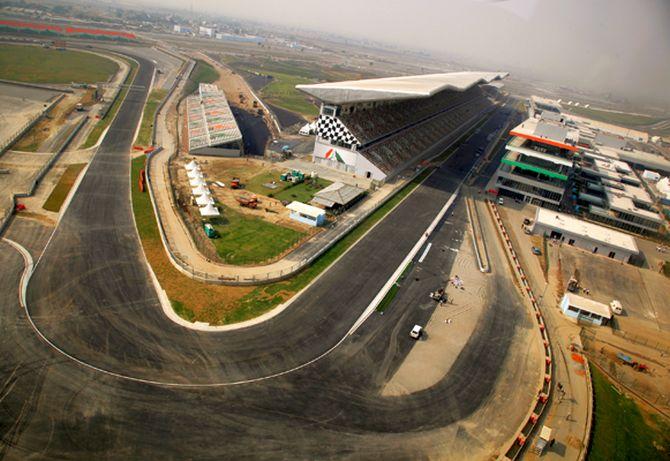 Image:The 165 kms long Yamuna Expressway which reduces travel time between Agra and Noida. Photograph: Courtesy, Jaypee Infratech
By now it is pretty clear that the Narendra Modi government is paying the price for perhaps unwittingly raising expectations to such a high level that meeting them has become well-nigh impossible and has, therefore, disappointed India Inc.
The government still enjoys a lot of goodwill and many industry leaders are still hopeful that the new ministerial team under Modi will be able to revive growth with some big-bang reforms.
What the prime minister reportedly told a group of American economists at a recent meeting is broadly in tune with the thinking that while the first six months were the time to create a propitious environment for growth, the coming few months would be the time to initiate some major reforms and policy changes.
Once again, perhaps, a mistake has been committed by making such pronouncements ignoring the ground reality.
The political hurdles the Modi government faces in getting its legislative Bills passed in the Rajya Sabha, where it does not have a majority, shows no sign of vanishing in the next few months at least.
So, are promises of big-bang reforms in the coming months unrealistic and could they be the cause for another round of disappointment?
Only time will tell whether the Modi government's political skills in managing the Opposition parties will be able to help it secure approvals for its major legislative Bills.
The government has lined up quite a few of them for Parliament's approval during the ongoing winter session.
Not all of them are likely to be passed before December 23, when the session is due to end. But the initiative of at least introducing them in Parliament will have a positive effect on the government's image.
But quite apart from these legislative initiatives, the Modi government has also made several promises of big projects.
Proponents of the Modi government may endorse such ambitious projects on the ground that at least the ministers will be seen as thinking seriously to revive growth and reduce the Indian economy's infrastructure deficit. But critics may also be justified in taking these announcements with a pinch of salt.
Consider just four major announcements made in the last few weeks.
One, the government has promised uninterrupted power supply for all Indians in the next five years.
Two, the capacity of solar power generation will be raised to 100,000 megawatt (Mw) in the same period of about five years.
Three, all consumers will be allowed to buy power from a distributor of their choice and the Electricity Act will be amended to extend the benefit of open access or the right to choose your supplier to all electricity customers.
And four, the Indian Railways will launch a high-speed railway project to connect Ahmedabad with Mumbai at an investment of over Rs 50,000 crore (Rs 500 billion).
There is nothing wrong in principle to be ambitious about launching big infrastructure projects.
Remember that all the four projects cited here aim to address the gaps in India's infrastructure sector, which has been neglected for the last several years.
But such projects should nevertheless pass the test of feasibility as well. For instance, what can be the real benefits of announcing 24x7 electricity supply to all Indians by 2019 when there are still many villages in the country that have access to electricity only on paper?
Adding 100,000 Mw of solar power capacity sounds good as a promise, but may not be convincing, given that India's track record in this area has been poor.
Similarly, offering electricity customers the choice of supplier can be a reality not just by passing a law but by creating a network of distribution companies and introducing the common carrier principle for the last-mile power connectivity for customers.
It is still not clear if the proposed amendments in the law will address such practical issues.
The high-speed rail project is also an eye-catching idea. But should such fancy money-guzzling projects be the priority for the resources-starved Indian Railways currently?
All these are important questions and areas of concern. Big projects, like big-bang reforms, can create hype and get the government headlines.
But without solid groundwork and focus on what is needed and feasible, this can lead to a major disappointment for industry and credibility loss for the government.