It's workmanlike, earnest and devoid of flashiness. But will it work, asks Abheek Barua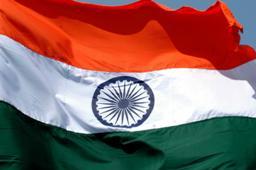 Finance Minister Pranab Mukherjee was saddled with a number of handicaps when he presented the Union Budget 2012-13 on Friday morning.
For starters, he went seriously wrong on the projections for the current year.
The fiscal deficit for this year is higher by about 1.3 percentage points over the target, and Budget watchers would therefore tend to take his tax-and-spend estimates for next year with a generous pinch of salt.
Thus, ensuring the credibility of the Budget arithmetic was a critical challenge.
Second, the recent shenanigans of his party's alliance partners were generally perceived to have curbed his ability to take any hard decisions in the Budget. Finally, economic growth is tepid and signs of recovery are, at best, faint.
The international situation, too, remains murky, with both Europe and the United States in the grip of a slowdown and crude prices firming up.
This meant that the finance minister would have to work with the assumption of fairly sedate economic growth on the one hand and the prospect of elevated inflation and higher subsidies on the back of high crude prices on the other.
Given these constraints, it is not surprising that Mr Mukherjee presented a fairly middle-of-the-road, workmanlike Budget devoid of pyrotechnics -- but with a sense of earnestness about it.
It was pleasant to see the finance minister start his Budget speech not by diving into a sea of minutiae immediately, but by presenting instead an analytical framework to explain the current doldrums in the economy and the initiatives that need to be taken urgently to get it moving.
However, there is little in terms of actual initiatives.
Some sections expected a mention of diesel price deregulation, a commitment to foreign direct investment in critical areas like retail and aviation, and a detailed plan for pruning subsidies.
Instead, they got fairly general assertions about consensus-building on reform issues, some aggregate targets on the ratio of subsidies to gross domestic product, and a progress report on some of the pilot schemes in different districts.
Mr Mukherjee spoke a lot, and in detail, about a number of measures planned for buffering the supply side of the economy, but this did not have much of an impact.
I am sure that if one trawls through the detailed accounts of the myriad allocations he has made to sectors like agriculture, food processing and infrastructure, it is possible to identify some areas where some progress has been made and more is likely going forward.
The problem, however, was the absence of an overarching strategy tying the various strands together.
What industry and the markets wanted was a concrete plan of action to surmount the (fairly well-known) problems of these sectors.
What they got instead was a bewildering list of financial allocations.
The finance minister was more careful, however, about the credibility of his growth and fiscal projections.
The 7.6 per cent GDP forecast (with error margins of 0.25 per cent on either side) that he borrowed from the Economic Survey doesn't look too aggressive if one factors in a favourable base effect stemming from subdued growth this year and some rise in capital spending by the government and the private sector.
This higher growth rate, coupled with the two percentage point increase in the excise duty and the service tax rate, should deliver the 19.5 per cent growth in tax revenues that he has projected.
This, despite the amount of money he will give away through raising the exemption limit of income tax.
Moving to a negative list for services would also ensure the massive increase (53 per cent) in service tax revenues that the finance minister is betting on.
The subsidy tab, budgeted for next year at Rs 1.9 lakh crore (Rs 1.9 trillion) also seems to be based on somewhat realistic assumptions - and not budgeted at the preposterously low levels of the last two Budgets.
(The 2011-12 Budget had set aside Rs 1.43 lakh crore (Rs 1.43 trillion) for subsidies, and the final bill turned out to be Rs 2.16 lakh crore or Rs 2.16 trillion).
Thus, the prospect of a large overrun in the subsidy bill seems unlikely.
The bottom line is: while some overshoot in the fiscal deficit target of 5.1 per cent of GDP is possible, the extent of the overshoot could be much lower than in 2011-12.
Mr Mukherjee will have to search for possible party poopers in inflation and the bond markets.
His aggregate expenditure budgeted for next year is a good 18 per cent higher than the Budget estimates for this year.
Thus, fiscal consolidation has been largely on the back of higher revenue generation, and not any meaningful compression in expenditure.
The expenditure figure works out to a hefty Rs 14.9 lakh crore (Rs 14.9 trillion) and could keep inflationary pressures alive.
Add the possibility of sticky crude prices and the one-off impact on prices of higher excise duties, and we could see a situation where the Reserve Bank of India turns squeamish about cutting rates.
The finance minister also plans to borrow substantially more from the bond markets next year -- Rs 5.6 lakh crore (Rs 5.6 trillion) in gross terms compared to Rs 5 lakh crore (Rs 5 trillion) last year.
This could push up government bond yields and ultimately set a floor to borrowing and lending rates.
That, in turn, could impinge on investment demand and arrest growth. If growth comes in much lower than 7.6 per cent, the entire Budget arithmetic could go for a toss. Let's keep our fingers crossed.
The writer is chief economist, HDFC Bank
Union Budget 2012-13: Complete coverage