India showed urgency but it was too little, too late as they suffered a 0-2 defeat at the hands of the Netherlands in their FIH World League Round 3 match in Rotterdam on Saturday.
Billy Baker and Joren Heretzberger scored for the Netherlands in the second and 17th minute respectively as India failed to post a win for the second time in a row.
India were held to a draw by lower-ranked Ireland in their tournament opener.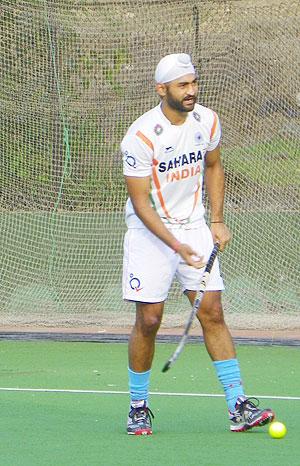 The Indians have had a couple of clear chances towards the end but lacked precise finishing, which gave Netherlands their first win of the tournament.
Ranked third in the world, the current Olympic silver-medallists joined New Zealand at the top of Pool B.
Three minutes before the final hooter, India wasted a sitter as Nitin Kumar, positioned in front of goal, failed to connect.
A minute later, Kothajit Singh's good cross from the left flank went abegging as not a single Indian player was inside the D.
With a deficit of two gaols against a team like the Netherlands, India ought to have produced a much better performance to make a match of it.
Seven minutes into the second half, the Netherlands came close to adding a third one to their tally, but the attempt off a penalty corner missed the target by whisker.
Following the close shave, India won a couple of penalty corners, but the lack of finishing ability again cost them.
Despite conceding two early goals, India grew in confidence as the first half progressed, but the Dutch did not let the visitors breach their citadel.
India's quest continued in the second half with the visitors earning a few penalty corners, but they just could not find the goal with Jaap Stockmann manning the Netherlands goal to perfection.
Sandeep Singh came close to scoring with a powerful penalty corner drag-flick, but Stockmann dived to his left to thwart the attempt with his glove.
Earlier, the hosts started the match on a brisk note, scoring as early as the second minute, thanks to a brilliant work by Baker who whacked the ball through the outstretched legs of Indian goalie P R Sreejesh.
The Dutch could have done even better in the first half had it not been for Sreejesh's good work under the post. However, India had no answer to Hertzberger's shot in the 17th minute.