Oscar Pistorius' lawyer has claimed the Paralympic star was in an emotional state, but holding up following his arrest in connection with the shooting of his girlfriend at his Pretoria home.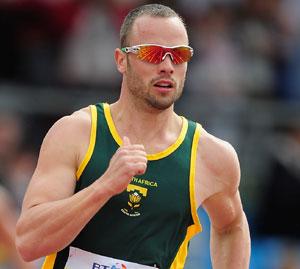 Pistorius' lawyer Kenny Oldwage said at the Boschkop police station in east of Pretoria that his client would appear in the Pretoria Magistrate's Court on Friday, Sport24 reports.
Oldwage said they would proceed with the bail application, and when asked what was Pistorius' state, he replied his client was very emotional, but he is keeping up.
Pistorius' girlfriend, model Reeva Steenkamp, was shot dead in his Silverwood Estate house in the early hours on Thursday.
Earlier, Pistorius was escorted to a holding cell at the police station, before being held at an undisclosed location.