Lance Armstrong stepped down on Wednesday as chairman of the Austin, Texas-based Livestrong cancer charity he founded in 1997.
-All about the Lance Armstrong doping case
The Lance Armstrong Foundation serves people and families affected by cancer. The cyclist established the foundation after he was diagnosed with testicular cancer and prior to winning seven Tour de France titles. He will serve as a member of the board.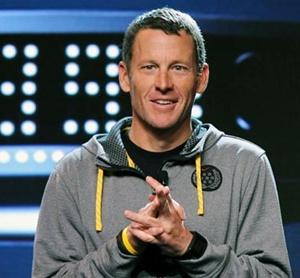 Foundation officials said on Wednesday that they have seen an increase in donations recently and that they expect robust attendance at this weekend's 15th anniversary festivities in Austin. Here's a look at the state of the organization's finances.
* Since 1997, the foundation has raised nearly $500 million and has evolved from a focus on testicular cancer research to addressing the needs of survivors of all cancers. It has a number of international programs. Its famous yellow wristband campaign began in 2004.
* Livestrong expects to have 1,500 attendees and to raise $2.5 million at its fundraising gala on Friday. The goal of the event is to raise money for the foundation's cancer navigation program, which provides free emotional support, financial counseling and general cancer information at a walk-in facility in Austin and by phone and online to people across the country who have cancer or have loved ones who do.
* On Sunday, the foundation expects some 4,000 bicycle riders in downtown Austin for its Team Livestrong Challenge fundraising ride, at which it hopes to raise $2 million.
* The foundation's revenues of $33.8 million this year are 2.1 percent ahead of this point last year.
* The number of donations is up by 5.4 percent since last year (nearly 109,000 for 2012 compared to nearly 103,000 for 2011).
* The dollar amount of the average donation is up 5.7 percent since last year
* Merchandise sales through the foundation's online store are up since last year. The number of orders is up by 2.2 percent and the dollar amount of the average purchase is up more than $10.
* Since late August, when Armstrong said he would not contest the US Anti-Doping Agency findings, Livestrong has received more than 16,000 contributions, averaging about $97 each, which the foundation describes as almost twice normal levels. In the same period, the foundation has seen more than 5,000 merchandise purchases averaging $61, about 1.5 times normal levels, officials said.
Photograph: Neilson Barnard/Getty Images