Organisers of next year's Glasgow Commonwealth Games are introducing some of the "best practices" of the 2010 New Delhi Games, Senator Hugh Segal, Canada's Special envoy for CWG renewal, said.
"Preparations are going on well in Glasgow for the 20th Commonwealth Games scheduled from July 23 to August 3, 2014.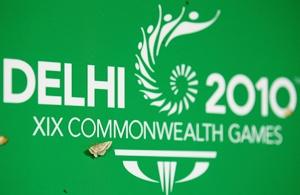 We have learnt a lot from things that went very very well in India," Senator Segal informed.
"For example, one of the things the Indian Olympic Committee did extremely well was to invite Commonwealth athletes from around the world to spend some time in India, to visit schools, high schools and talk to young people about importance of athletics and physical fitness.
"We know there is going to be similar plans in Glasgow. The organisers have learnt from the Indian experience, so we believe that the Glasgow Games will benefit from the best practices of the CWG that took place in India and we are hopeful that it will give a boost to the Games," he added.
Applauding the way athletes from around the world were treated in India during the Delhi CWG, Segal said, "We believe sports and physical fitness as a base for peace and development and an opportunity, and certainly in India the way athletes from around the world were treated is an indication on how well the government did that."
Photograph: Matt King/Getty Images