Sauber will run Mexican Formula One prospect Esteban Gutierrez in a young driver test in Abu Dhabi next month, the Swiss team said on Thursday.
The 21-year-old is already the team's test and reserve driver and is tipped as a likely candidate to fill the shoes of compatriot Sergio Perez, who is joining McLaren as Lewis Hamilton's replacement next season.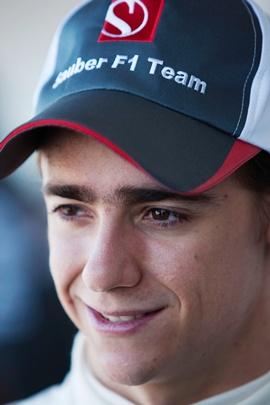 Sauber have a number of important Mexican sponsors and Monterrey-born Gutierrez is also backed by the country's telephone giant Telmex within the same Escuderia Telmex line-up as Perez.
The test will be Gutierrez's fourth for Sauber since 2009 and he will be joined in Abu Dhabi by 21-year-old Dutchman Robin Frijns. The test runs from November 6 to 8.
Sauber have taken four podium finishes this season and the team have the most desirable remaining vacancy, and possibly two seats, in the sport now that teams above them have settled their line-ups.
The team's other current race driver is Japan's Kamui Kobayashi, whose future remains uncertain despite him finishing third at his home Grand Prix this month.
Photograph: Peter Fox/Getty Images