Lewis Hamilton wrapped up his pre-season testing with Mercedes in eye-catching style on Saturday with a lap that was easily the fastest seen so far this year in Barcelona.
The 2008 Formula One world champion, who will make his Mercedes race debut in Melbourne on March 17, lapped a dry Circuit de Catalunya in one minute 20.558 seconds to top the penultimate day's timesheets.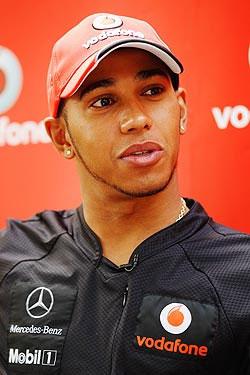 Germany's Nico Rosberg will complete testing for the team on Sunday.
Although too much should not be read into what happens at the test track, Hamilton's lap was more than a second quicker than his fastest time in qualifying for last year's race there (1:21.707).
It was also well inside Kimi Raikkonen's 2008 race lap record of 1:21.670.
Hamilton's 117 laps on Saturday, equal to 545km, took the Briton's pre-season total distance covered in the new F1 W04 car to 2,585km with Hamilton setting the fastest time on two of the 13 days so far.
"We were able to get through all the test items that we wanted to achieve by the end of my programme. There's still a lot of work ahead of us to get to where we want to be but the team is doing a great job," he said.
"The reliability, the mileage and the step-by-step improvements that we have achieved during the three tests are all very encouraging.
"Whilst we've been focusing on our own performance, we definitely haven't seen the full potential of our competitors yet, so it's difficult to predict where we might be," added the 28-year-old.
His former McLaren teammate Jenson Button took notice on Friday when he said: "The one team that has been consistently quick has been Mercedes more than anyone else."
FLYING RETURN
Ferrari's Felipe Massa was second on the timesheets, also wrapping up his pre-season testing, in a time of 1:21.266, while Adrian Sutil was third for Force India after an impressive 109 laps by the returning German.
Massa had to stop on track with less than half an hour remaining when the left front wheel came off.
The team, whose F138 car has also looked a lot more competitive than the old F2012 this time last year with Fernando Alonso saying it was "200 times better", blamed a problem with the suspension.
Frenchman Romain Grosjean made an unexpected return to the Lotus after flying home to Paris on Friday night, thinking his testing work was over, only to be summoned back to Spain when team mate Raikkonen reported sick.
Italian reserve Davide Valsecchi filled in for Raikkonen in the morning.
"I certainly didn't expect to be in the E21 again today so it was an interruption to a day off, but as interruptions go it was a pretty good one," said Grosjean.
"I was able to assess the new rear front wings; both of which feel improved over the initial versions. We ran with high fuel today so it wasn't about lap times in the afternoon, but it's all valuable data we're getting for the car."
Australian Mark Webber wrapped up his testing for champions Red Bull before his home race with the seventh fastest time.
"We had a few small issues with the car today which delayed us a couple of times and while it wasn't ideal I think we still learned plenty," he said.
"In terms of the overall feeling at the end of my spell of testing, I think we've done well and we have made a step forward."