Chelsea striker Fernando Torres has expressed his desperation to finally prove himself at Stamford Bridge under new boss Jose Mourinho, and hopes to persuade him that he is still the man to fire the Blues to glory.
Torres' future is on the line following Mourinho's return to Chelsea, with the Spaniard being a cut-price shock £17 million target for Barcelona, two-and-a-half years after his £50 million move to Chelsea, the Daily Star reports.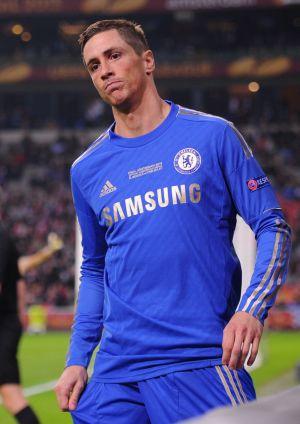 However, Torres said that he wants to continue to win trophies for Chelsea and hopes that Mourinho has a plan for him as he always guarantees success despite being a very demanding coach, although he added that he has been a Chelsea flop.
Despite eight of his goals coming in the league, Torres record and potential availability has still alerted Barcelona, although Torres insisted that his knowing Barcelona president Sandro Rosell will not influence his future decisions.
Torres showed glimpses of his old goal form last season as he scored 23 times as Chelsea, secured a third-placed Premier League finish and lifted the Europa League trophy, the report added.
Photograph: Michael Regan/Getty Images