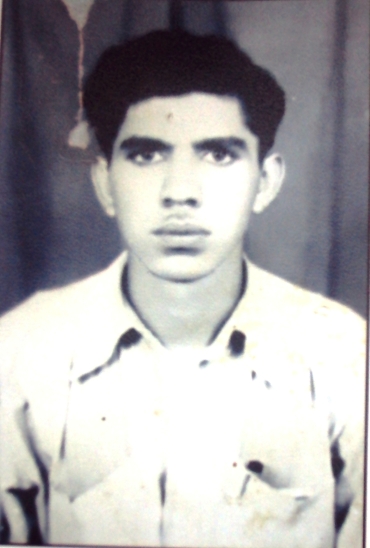 Some families in Pakistan are still holding on to the hope of seeing their loved ones -- soldiers of the Pakistan Army who went missing during the 1971 War and never returned. Tahir Ali reports
More than 40 years after a war between India and Pakistan changed the geography of South Asia permanently, some families across the border are still waiting for their soldiers to come back home.
The family members of these soldiers -- who went missing during the 1971 Bangladesh War -- are still hopeful that some day their loved ones will come back.
The soldier's families allege that the missing soldiers, who had been detained as  prisoners of war, are languishing in various Indian prisons.
Shortly after the 1971 war came to an end, nearly 90,000 and 93,000 members of the Pakistan Armed Forces, including paramilitary personnel, were taken as POWs by the Indian Army. The POWs on both sides were exchanged following the 1972 Simla Agreement, but missing soldier's families in Pakistan allege that some of the POWs continue to be lodged in Indian prisons.
One such case is that of Yaar Gul, who belonged to Swabi district of Khyber Pakhtunkhwa Province and served in the Punjab Regiment Company. He went missing in Bengal during the 1971 war. His family had been trying to arrange his marriage when the war had broken out.
His family members claim that he is alive as they had neither received any information about his death during the war nor had he returned when India freed Pakistani soldiers.
Yaar Gul's parents passed away after waiting for him for years. 
His sisters have held on to his clothes and other belongings.
"The time when he went missing was full of grief. His sisters used to burst into tears whenever someone discussed him," said Akbar Ali, nephew of the missing soldier.
Jamshed Ali, another nephew of Yaar Gul, sent a letter to the chief justice of the Indian Supreme Court and requested him to locate his uncle. It is not clear if the letter has reached the SC but his family is looking forward to its reaction.
Though both India and Pakistan have repeatedly refuted claims that POWs are still lodged in their jails, such reports persist.
According to a report, at least 18 Pakistani POWs of the wars in 1965 and 1971 are still in Indian custody. These POWs include; Ilamuddin, Muhammad Arif Jan, Muhammad Jurjees Nagi, Kaleem Muhammad, Muhammad Akhtar, Zakar Rehman, Muzaffar Ahmed, Bagh Hussain, Lnk Abdul Ghani, Muhammad Ismail, Abdul Rehman, Muhammad Afzal, Muhammad Aslam, Muhammad Khaliq Khan, Aitbar Khan, Abdul Haq, Abdul and Muhammad Ayub.
Awais Sheikh, counsel for Indian prisoner Sarbajit Singh, has revealed that 72 missing POWs are still languishing in the jails of Pakistan and India, awaiting their release since decades.
He claimed that 18 Pakistani PoWs were detained in Indian jails while 54 Indian PoWs were languishing in Pakistani jails.
Incidentally, the Geneva Convention on Prisoners of War states that prisoners shall be released and repatriated without delay after cessation of active hostilities. India and Pakistan are both signatories to the Geneva Convention.
Recently, the release of ailing Pakistani prisoner Khalid Chishti on bail has been lauded by the civil societies of the two countries. Islamabad may reciprocate the gesture by granting a presidential pardon to Sarbajit Singh, who has recently submitted a fresh mercy petition to the Pakistan president.
Image: A photograph of Yaar Gul in 1971