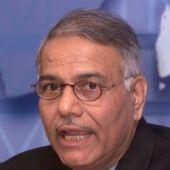 Senior Bharatiya Janata Party leader and former finance minister Yashwant Sinha has asked newly-appointed party president Rajnath Singh to name Gujarat Chief Minister Narendre Modi as the party's official prime ministerial candidate for the 2014 Lok Sabha elections.
"If Nitish Kumar (Bihar CM and leader of Janata Dal-United, crucial alliance partner of BJP-led NDA) is not happy let him quit the alliance. Modi can lead the way," Sinha said.
Taking a dig at Nitish Kumar, who has been a vocal critique of Modi's 'communal politics', Sinha said, either the whole party is communal or its not, but only one individual (Modi) should not be dubbed as communal.
Sinha added that this is his personal opinion.
"A debate has been taking place for many days now. When I travel, there is a strong demand from common people and workers that Narendra Modi should be declared as the PM candidate as this will benefit the party.
"After careful thought, I have concluded that if BJP declares Modi as its PM candidate, then BJP will benefit hugely in the elections. It will have a big impact on voters. I have no doubt on this," Sinha told reporters in New Delhi.
Sinha also clarified that he would have been forced to contest for BJP presidentship if Nitin Gadkari decided to go for a second time.
Sinha also said that senior leader L K Advani wanted Gadkari to resign from the party president's post so that someone who had no stigma should have taken over before the elections.
With inputs from PTI