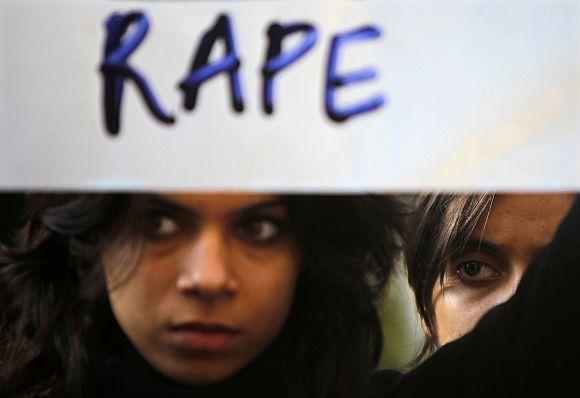 A 20-year-old woman was raped in a moving car allegedly by her husband and his two relatives in New Delhi, the police said on Thursday.
The incident came to light Wednesday evening when the victim was found unconscious in Najafgarh by a passerby. The police took the victim, who had left her home to get her marriage registered without her parents' knowledge, to a hospital where a medical examination confirmed the sexual assault.
She and Inderjeet got married in a temple without informing their families. The victim claimed she was served cold-drinks laced with sedatives allegedly by Inderjeet and her husband and his relatives Nitin and Vijender -- all in their early 20s -- then allegedly raped her. The trio has been arrested.
Inderjeet allegedly asked her to come to Delhi from her house in Jhajjar in Haryana to get their marriage registered. When she met him, she was taken to a car.
"She told us that after she became unconscious, they allegedly raped her," a senior police official said.