Denouncing India's attempts to get Indian diplomat Devyani Khobragade full diplomatic immunity, United States law enforcement officials warn that it will set a terrible precedent.
Rediff.com's Aziz Haniffa reports from Washington, DC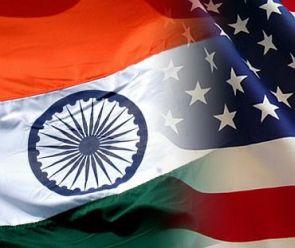 Senior law enforcement officials have denounced the Indian government's apparent efforts to get Dr Devyani Khobragade full diplomatic immunity and ultimately take her out of the United States.
They are hoping the State Department will not accede to Indian pressure and sign off on it to appease New Delhi, saying that would be "ridiculous," and would be a "terrible precedent."
In interviews with Rediff.com, these officials warned, if such a ploy is successful, it would be "telling all the countries in the world, when you violate the laws in the United States, just make your person immune and they can get out of it."
Dr Khobragade, India's Deputy Consul General in New York until December 17, was transferred to the Permanent Mission of India to the United Nations the next day for what diplomatic sources told Rediff.com was a Counsellor position without any specific work responsibility.
"There is not going to be any work for her at the mission, at least for now. This is an interim measure to help her so she can get diplomatic immunity and get over this situation," the sources said.
The reassignment was to shield her against criminal charges of alleged fraudulent visa applications for her former babysitter and housekeeper, Sangeeta Richard, by covering her with full diplomatic immunity.
The 39-year-old Indian Foreign Service officer was arrested December 12 and charged by Manhattan District Attorney Preet Bharara with having submitted fraudulent documents to the United States State Department in support of a visa application for Richard.
She was released by US Magistrate Judge Debra Freeman the same afternoon on a $250,000 personal recognisance bond co-signed by three people.
"We don't have control over that (transferring her into a new status of full diplomatic immunity from her earlier limited immunity pertaining only to her consular work)," the law enforcement officials said, but asserted that such a move would be "very disrespectful to American law if someone commits a crime and then you make them immune, so that they can go back to India."
India had issues with Italian marines who had killed Indian fishermen and the Indian Supreme Court at the Indian government's request forfeited the Italian envoy's diplomatic immunity from leaving India until the marines were returned.
"So, they want their law enforcement too," the sources said, adding, "They didn't bend over to immunity in that case either. So, we don't know why they are acting as if this is such a huge insult and outrage to them. Was it a huge insult and outrage to the Italians?"
The sources said the Indians had argued that "they were enforcing their law and people have to mind our laws and that's all we are saying."
Asked if the State Department could prevail on law enforcement to drop the charges, or if it could issue a waiver that would allow Khobragade to leave the country, the sources said, "The State Department can't make us do that, but if she becomes immune, we may have a legal obstacle."
"Even though the crime was committed before she was immune, you can't drag an immune person to court. So, that may be the way they are trying to achieve that. But the State Department can't order us to drop the case. The State Department doesn't have the power to say this case is now dismissed," the sources said.
Referring to the e-mail Dr Khobragade sent lamenting about how she was treated, the sources said, "Knowing the Indians are very angry, she is trying to inflame them even more about her treatment in prison, but she is ignoring the fact that she created fake documents, she lied to US government officials, she caused two other people to lie to US government officials, and then she exploited a woman she had working for like what is close to a slave wage."
"She knows what everyone wants to hear -- about how badly she was treated and what an insult it is to India," the sources added.
"If she had been a German diplomat, it would have been the same thing, if she had been a French diplomat, it would have been the same thing," the sources asserted.
Countering criticism of double standards that 49 Russian diplomats who had been charged of insurance fraud were not arrested, the sources said, "We know the Indians say they were not arrested, and it is true they were not arrested, because they actually had immunity."
"The Russians had immunity because they were all working out of the mission and not the consulate," the sources noted.
"We couldn't arrest them and we want the Russians to waive immunity, but they probably won't," the sources said. "But does any Indian think that it was less embarrassing for the Russians that nearly 50 people of their people were charged with insurance fraud. If anything, that was more embarrassing to them (the Russians) than this episode, but the Indians are inflaming this."
Asked what happens next, the sources said, "An indictment will follow, unless they try to resolve it. They may try to resolve it in some way."
"Normally, a resolution follows some sort of plea before you get indicted -- where we go to the grand jury to indict."
But the sources acknowledged, "If they make her immune, we may not be able to indict her. So, a lot of what happens next, depends on the this immunity issue."
The sources reiterated that "it would be a terrible precedent."
Echoing the sentiments of Preet Bharara's statement in the wake of the controversy and the snowballing diplomatic spat between India and and the US that 'One wonders why there is so much outrage about the alleged treatment of the Indian national accused of perpetrating these acts, but precious little outrage about the alleged treatment of the Indian victim and her spouse?' the sources said, "It is strange to us that the Indians never talk about the victim and the victim is Indian."
"It is not like we are favouring some American victim over an Indian. We are protecting a vulnerable Indian victim's rights as well."
"It has all been so misperceived. Why has no attention been paid to the fact that this diplomat just openly created false documents and then exploited an Indian citizen of her own?" they asked.
"We have absolutely no reason to want to embarrass India," the sources declared. "There is no conflict between us and India."