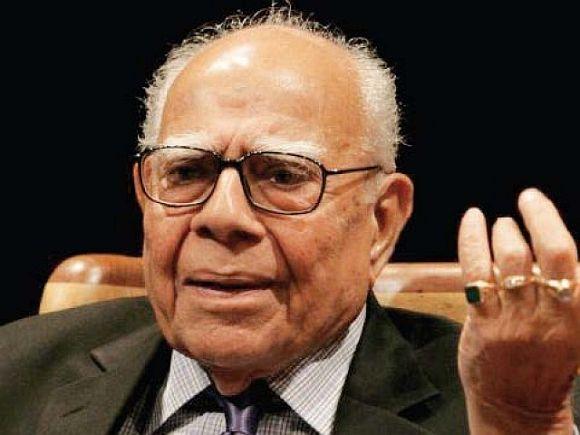 The Bharatiya Janata Party on Friday distanced itself from the controversial comments of its Rajya Sabha Member of Parliament Ram Jethmalani on Lord Ram and said the party does not agree with his views.
Jethmalani had said on Thursday, 'Ram was a bad husband'. Asked about the BJP's views on the issue, party spokesperson Prakash Javadekar said, "We believe in Ram. We do not agree with what Jethmalani has said."
The spokesperson said these were the personal views of Jethmalani and did not reflect the BJP's stand. The BJP had spearheaded the Ayodhya Ram Temple movement and Hindutva agenda when L K Advani took out a Rath yatra in 1989.
It had helped the party gain electorally in the 1989 elections when it got 89 seats from just two in 1984. The Allahabad high court has in its verdict trifurcated the disputed area in Ayodhya and given one portion for Ram temple.


This was hailed by the BJP as a vindication of its stand on the issue.