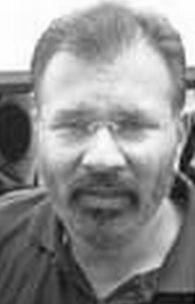 Advocate for one of the victims of Ishrat Jahan encounter case has claimed a retired Gujarat police officer had heard his suspended senior D G Vanzara, main accused in the case, telling another officer that he had the clearance of Chief Minister Narendra Modi for the encounter.
Mukul Sinha, lawyer for encounter victim Javed Sheikh, has posted on his facebook the purported statement of retired DySP D H Goswami, which he claims is a part of charge sheet filed by CBI in Ishrat case, saying Vanzara, now in custody, had told another officer G L Singhal that they have got approval from the chief minister for the encounter.
Sheikh was killed in the encounter along with 19-year-old college student Ishrat and two others on June 15, 2004, for which CBI filed a charge sheet in a court on Wednesday last saying the encounter was fake and jointly carried out by city crime branch along with IB.
Sinha has said on his facebook page that Annexure 87 of the charge sheet filed by CBI contains the statement of Goswami recorded under section 164 of the CrPC before the additional chief magistrate, Esplanade Court Mumbai.
A part of it reads as under: "12/6/04, (2 days before encounter) at 7:30-8:30 pm went with G L Singhal to Crime Branch office in Shahbaug, Ahmedabad."
"D G Vanzara, P P Pandey, Rajinder Kumar (IB Special Director) present. They were talking about some LeT operation. Rajinder Kumar told Vanzara, talk to CM about it. Vanzara said he would talk to white beard, black beard," said the facebook page of Sinha.
The facebook page further reads: "On 14/6/04 at noon, went with Singhal to Crime Branch office. D G Vanzara handed over written complaint. This was going to show plans of LeT to kill CM. Singhal was disagreeing with the draft and plan to kill Ishrat. Vanzara was adamant. Vanzara said he has got approval from CM and Minister of Home (then MoS Home Amit Shah)."
Goswami was with the crime branch in 2004.
CBI has charged Vanzara and Singhal with murder and criminal conspiracy along with five others Gujarat policemen in the encounter case.
The CBI court here has so far not provided copies of the 1,500-page charge sheet to the accused or victims.
When contacted, Sinha told PTI that "though he does not have a copy of the statement, he has read it and reproduced it verbatim on his facebook page".