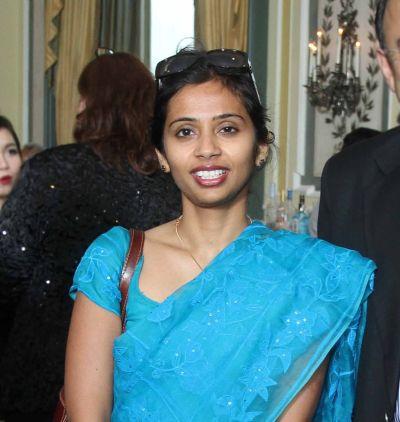 Admitting to differences in interpretation of law, the United States on Friday said India had not acceded to demands for providing details of the inquiry into allegations made by diplomat Devyani Khobragade's domestic maid or make her available for discussing charges.
It also said that the two governments have been in discussions since last July after the maid, Sangita Richard, left the diplomat's home without informing her and her attorney complained to the state department raising charges of visa fraud and other issues.
State department spokesperson Marie Harf denied charges that they were not in touch with Indian authorities. The Indian embassy, however, maintained that the only letter it had received was on September 4 in which the Indian government was informed about the allegations of the maid and asked to investigate the case.
The Indian embassy here has alleged that various agencies of the US government -- New York Police Department, state department and the US embassy in New Delhi--did not respond to any of its communications with regard to Richard.
Harf said the launch of investigation by the bureau of diplomatic security in the state department constrained it and its officials to respond to the queries of the Indian government, be it either the Indian embassy in Washington, the Indian consulate in New York or the ministry of external affairs in New Delhi.
"We received notification on July 9th, 2013 from the attorney of the alleged victim that made allegations of visa fraud and other issues," state department deputy spokesperson Marie Harf told PTI.
At that point, the bureau of diplomatic security in the state department was legally obligated to begin an investigation into those allegations," she said.
"Once an investigation has begun, we are constrained in what we can say both in public and private because issues become law enforcement-sensitive. We do our very best to be responsive while following both the letter and the spirit of the law," Harf said in response to a question.
As a result of the legal binding, the state department has been restrained from making specific kind of communication to the Indian officials either in private or public.
The state department spokesperson refuted the Indian assertion that the US ignored communiques on the issue. "It's highly inaccurate to say that we ignored any government of India communiques on this issue, period," Harf told reporters at her daily news conference.