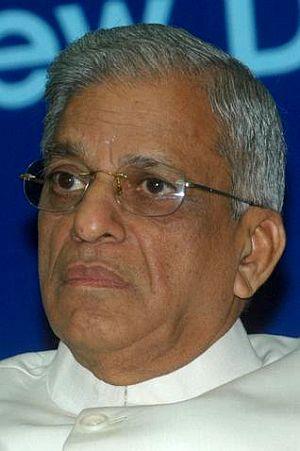 Justice Shivraj Patil will take over as the Lokayukta in Karnataka once Justice Santosh Hegde retires in August.
Justice Patil, who belongs to the Lingayat community of Karnataka, was recently in the news when he was the appointed to probe the lapses in the sale of 2G spectrum by the telecom ministry.
Justice Patil will take over as the top anti-corruption official of Karnataka at a crucial time, when the state government is trying to play down the report on illegal mining by Justice Hegde, which indicts Chief Minister B S Yeddyurappa and some members of his cabinet.
Justice Hegde is submitting the report to the state chief secretary on Wednesday.
If the state government decides against taking any action on the report's findings, the Lokayukta has the power to do so.
Since Hegde is retiring on August 3, the onus is on Justice Patil to take the next step on the controversial report.
Justice Patil, who is currently in Rajasthan, was unavailable for comment.
In the state's legal circles, he is considered to be a humble man who has struggled his way to the top.
Born on January 12, 1940 at Maladkai, Raichur district, he started his legal practice at the Gulbarga Bar in 1962.  Justice Patil shifted to Bengaluru in 1979 and practiced law at the Karnataka high court.
He specialised in both criminal and civil lawsuits and was also the standing counsel for the Bangalore Development Authority and the Central Silk Board. In 1990, he was promoted as a judge to the Karnataka high court before being transferred to the Madras high court till 1998.
Later, he was made the acting chief justice of the Madras high court before taking over as the chief justice of the Rajasthan high court.
In 2000, he became a justice in the Supreme Court, where he served till 2005.
After his retirement, Justice Patil became the chief of the National Human Rights Commission. He was also appointed as the one-man commission to probe the lapses in the sale of high-profile 2G spectrum.
Justice Patil, who is related to former home minister Shivraj Patil, had once famously stated that while on duty, he takes orders only from his conscience.
Justice Patil will face considerable pressure in his new job. He is expected to either verify all the facts in the report or he could conduct an investigation on his own and then take action.
Reacting to Justice Patil's appointment, Justice Hegde said it would not be right on his part to comment on what his successor would do with the report.
"My job is to submit the report, the action (on the report) will have to follow in due course," he said.