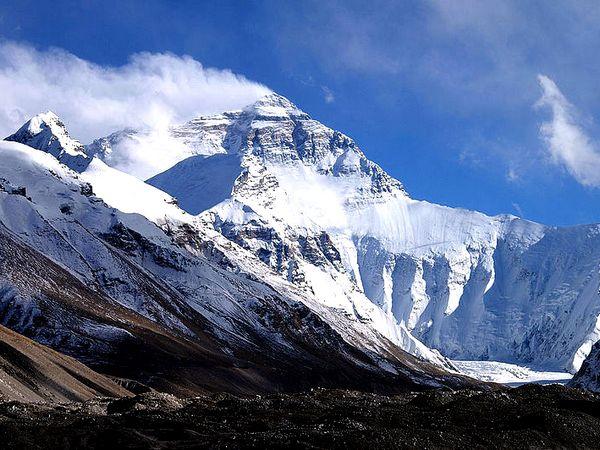 A massive avalanche on Friday struck Mount Everest killing at least 13 Nepalese Sherpa guides and injuring several others in the deadliest mountaineering accident on the world's highest peak.
The avalanche occurred at around 6:45 am at an altitude of about 5,800 metres in an area known as the "popcorn field" which lies on the route to the treacherous Khumbu icefall. An official from the mountaineering division at the Nepalese tourism ministry said 13 bodies had so far been recovered and ferried to base camp. As many as seven climbers were said to be missing.
"The avalanche hit the Nepalese Sherpa guides and climbers as they were heading towards camp I from the base camp of the Everest," said Tilak Pandey, an official at mountaineering division of tourism ministry.
"There were around 15 climbers from six different expeditions including Alpine Ascent and SummitNepal, when the avalanche swept them away," he said. A spokesman for Nepal's tourism ministry said that some missing climbers had been rescued, but more are still missing.
The local guides had climbed up the slope early in the morning to fix ropes for climbers and prepare the route for mountaineers when the avalanche hit, officials said. The Himalayan Rescue Association along with the Nepal army, armed police force personnel and mountain guides carried out the rescue operation at the site, Nepal Trekking Association said.
Several injured climbers were brought to the base camp and three were said to be in a serious condition. Around 4,000 people have scaled Mt Everest since 1953 when Tenzing Sherpa and Edmund Hillary made it to the summit of the peak.
More than 250 people have died while attempting to climb the Everest. This year over 300 climbers have taken permission to climb the Everest. The accident comes during the peak climbing months of April and May as hundreds of climbers converged at base camp in the hope of scaling the 8,848-metre-high summit.
Nearly 100 Sherpa guides and climbers have been trapped above the avalanche site. Ethnic Sherpas act as guides for the mostly-foreign clients. The worst recorded accident on Everest has been a snowstorm on May 11, 1996, that killed eight climbers. Six Nepalese guides were killed in an avalanche in 1970.
Image: Mount Everest as seen from Base Camp. Photograph: Rupert Taylor-Price/Wikimedia Creative Commons