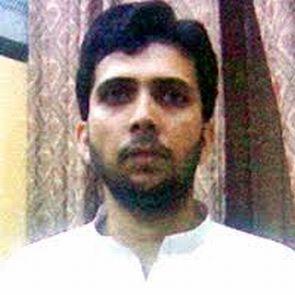 Yasin Bhatal, the man who carried a reward of Rs 75 lakh on his head, has finally been arrested. Intelligence Bureau officials who led the operation at the Nepal border say that he is a gold mine of information and his arrest has been one of the biggest setbacks for the Indian Mujahideen.
Yasin Bhatkal was like a brother to the cadres. The ease with which he coordinated between IM operatives both in India and the Gulf was what made him a top operative, officials say.
Yasin had a unique style of functioning and the reason why he never was on the radar during the planning was because he never used either a mobile phone or email to communicate. In fact this was one of the main points of the Indian Mujahideen which was re born four years back.
What Yasin brought about was a change in the functioning. Earlier the Indian Mujahideen showed a lot of bravado and sent out mails before and after the blasts. However, that rung of the IM lasted for a very short period and was nabbed easily at the end of it.
When Yasin took over as the IM boss, he ensured that all operations were done quietly but also ensured that they had a major impact.
Yasin's message to his cadres was to carry out as many blasts as possible and not worry about the casualties. The intention was to be in circulation and ensure that the name of the Indian Mujahideen never died down.
Yasin also did not interact much with all his cadres. He spoke to a select few persons and the rest of the job was outsourced. In fact he was the one who ensured that they use illegal immigrants from Bangladesh so that there is no trail.
The problem that the Indian agencies faced was that they dealt with Yasin with technological intelligence. However, Yasin was well aware of this and hence restricted the use of technology and the police had to adopt human intelligence which once again gave him a lot of time to move around.
In a short span of time, Yasin had become so powerful that he had the police from the states of Uttar Pradesh, Bihar, Delhi, Maharashtra, Rajasthan, Gujarat, Madhya Pradesh, Andhra Pradesh, Karnataka, Kerala, Tamil Nadu and West Bengal looking for him.
According to the Intelligence Bureau, he kept a tab on the policing and how the movement took place. He was an avid reader of the news and would watch every operational detail based on which he made his move and managed to give the agencies the slip, officials said.