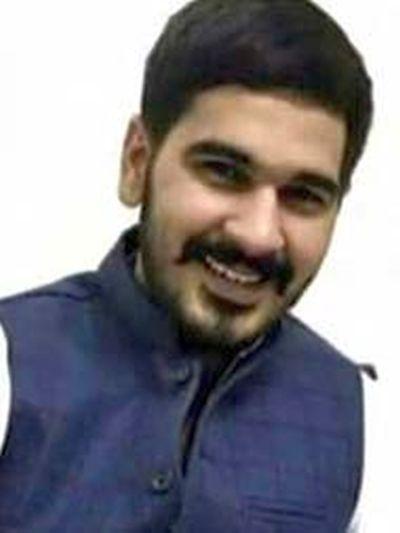 Vikas Barala, the son of Haryana Bharatiya Janata Party chief Subhash Barala, has been summoned by the Chandigarh police on Wednesday over allegations that he stalked a woman and chased her.
The police has asked Vikas to appear before the station house officer of Sector-26 police station at 11 am. Sources say he faces arrest if he doesn't appear before the deadline.
The notice been issued under 160 Code of Criminal Procedure (CrPC) and the case has been filed against Barala under Section 354D (stalking), 341 (wrongful restraint), 34 (common intention) of the Indian Penal Code (IPC) and 185 MV Act (rash driving).
As per sources, the notice has been issued to both the accused in the case.
While Ashish Kumar, co-aacused, accepted the notice, Vikas did not, following which the police pasted the summons outside Barala's residence.
The 23-year-old has not surfaced after he and his friend were arrested by a police patrol team and let off on bail on Saturday, hours after a chilling high-speed chase that the police say has been recorded on CCTV cameras.
Varnika Kundu, a 29-year-old DJ, has alleged that Vikas and his friend tried to block her way, banged on her window and tried to force her door open. Her Facebook post on the incident brought police investigations into the media glare; the police have denied any pressure from the BJP, which rules the state, to shield their top leader's son.
Soon after police said that the recovered footage shows Vikas chasing the woman, his father, Subhash Barala said the police is under no pressure and claimed that the victim was "like his daughter".