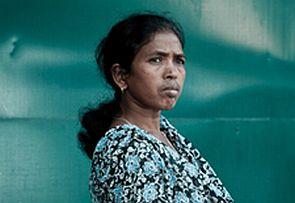 Supreme Court on Tuesday granted bail to Soni Sori, a tribal teacher, and journalist Lingaram Kodopi in a case lodged against them for allegedly receiving money from Essar Group on behalf of Maoists.

A bench of Justices SS Nijjar and FM Ibrahim Kalifulla granted relief to the duo but imposed a condition that they will not be in Chhattisgarh during the probe in the case.
Their plea was opposed by advocate Atul Jha appearing for Chhattisgarh government, but the court directed that the duo be released on bail as the other accused in the case, too, had received bail.

The 36-year-old Sori and her activist-nephew Kodopi (25) were arrested on charges of acting as Maoist conduits who had allegedly received protection money for the rebels from Essar Group in Chhattisgarh.
The court passed the order on their plea challenging the Chhattisgarh high court ruling of July 8 denying them bail.
According to police, Kodopi and BK Lala, a building contractor with Essar Steel Ltd, were nabbed from a weekly market at Palnar village in Dantewada district of Chhattisgarh on September 9, 2011, with Rs 15 lakh in cash, which was allegedly meant to be paid to Maoist ultras.

Police had claimed that Sori was also associated with Kodopi, but had managed to flee the spot.

Sori was arrested on October 4, 2011, in New Delhi while Essar Steel Ltd General Manager DVCS Verma, too, was arrested in connection with the case.
A Dantewada district court had granted bail to Verma and contractor Lala.