Sales, after seeing low growth in the festive-season, seem to have picked up in the past few days for retailers in the apparel and consumer durables segments.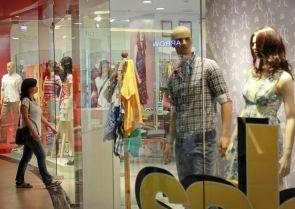 The Kishore Biyani-promoted Central retail chain says it now hopes to end the Diwali sales with 18-20 per cent growth over last year.

"Festival shopping normally happens in the two weeks before Diwali. This time, buoyancy only picked up during four to five days before Diwali," said Rajesh Seth, vice- president at Central, a mall format chain run by the Future Group.

Nearly 30 per cent of retailers' sales in a year happen during the Dussehra-Diwali-Christmas period.

The Essar Group-owned mobile phone retailer, The Mobile Store, says sales have picked up since Thursday, a day before Dhanteras. It expects to do a 25-30 per cent growth in the week leading up to Diwali.

"September-October has been a quiet period for most retailers. There has been pent-up demand and a slew of new launches which helped sales," said Himanshu Chakrawarti, chief executive.

Timmy Sarna, managing director of DLF Brands, which retails brands such as Mothercare, Forever 21 and others, said he was happy with the 10-15
per cent growth the company is seeing in Diwali sales.
"We were looking for 18 per cent growth. But in some of our businesses, footfalls have been lower. Given the overall environment, we are happy with 15 per cent growth," he said.
Added Prashant Agarwal, joint managing director of Wazir Advisors, a management consultancy: "Pre-Diwali sales were down for most retailers. Since Diwali fell on the weekend, sales have picked up. Gifting has not seen any slowdown."
Even mall developers agree that sales have been slow in apparel this time. "It is better than last year but sales are less than the targeted numbers. Customers are spending less in apparel but electronics and jewellery are growing well," said Nirzar Jain, vice-president, Oberoi Mall, in Mumbai.
According to Seth of Central, categories such as men's wear and ladies ethnic apparel are doing well due to the start of the wedding season.
"Ethnic wear is doing well because people are inclined to wear them during festivals and marriages. And, brands like Raymond have come out with new collections," says Agarwal.