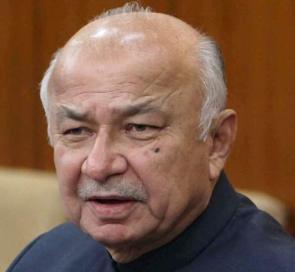 Home Minister Sushilkumar Shinde on Tuesday met Congress chief Sonia Gandhi amid the controversy over his attending a music launch function of a Bollywood film hours after the serial blasts in Patna on Sunday.
However, it is immediately not known what transpired in the 20-minute meeting between Gandhi and Shinde at 10 Janpath in New Delhi.
Shinde on Sunday had attended the music launch of film 'Rajjo' starring Kangana Ranaut in Mumbai, a few hours after serial blasts rocked a rally in Patna which was attended by Bharatiya Janata Party's prime ministerial candidate Narendra Modi.


The BJP criticised Shinde for attending the function and alleged that it has become a habit of Union ministers not to give attention to governance.