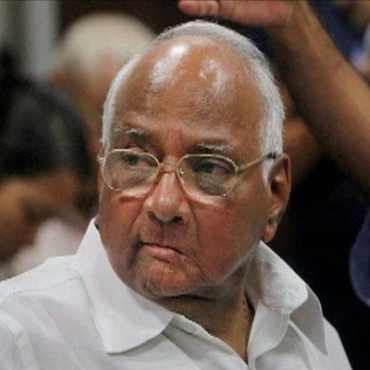 Ahead of a crucial meeting of National Congress Party legislature party to discuss the resignation of Ajit Pawar, party president Sharad Pawar on Friday met the deputy chief minister whose stepping down has plunged the Congress-NCP coalition government in Maharashtra into a crisis.
The meeting took place at the Worli residence of Union minister Praful Patel.
Ajit Pawar had quit his post on Tuesday following media reports about his involvement in alleged irregularities in the irrigation department when he held the irrigation portfolio between 1999-2009. All other 19 NCP ministers followed suit as a mark of solidarity with Pawar.
The NCP suspects that Chief Minister Prithviraj Chavan was behind the "leak" of "damaging information" to the Opposition which found its way to the media.
Pawar is to meet the party ministers, who have given their resignations to the state unit president Madhukar Pichad, and legislators later in the day.
The NCP legislators and ministers had unanimously adopted a resolution on Wednesday requesting Ajit Pawar to withdraw his resignation.
The NCP legislature party meeting is likely to bring curtains down on the four-day drama.
There were indications that Ajit Pawar's resignation would be accepted after Sharad Pawar yesterday said the issue of the deputy CM's resignation was over for the party. However, all other 19 ministers are likely be asked to continue.
Sharad Pawar may also meet the chief minister to discuss the prevailing political situation before the NCP legislature party meeting. Chavan has still not accepted Ajit Pawar's resignation.

Image: NCP chief Sharad Pawar