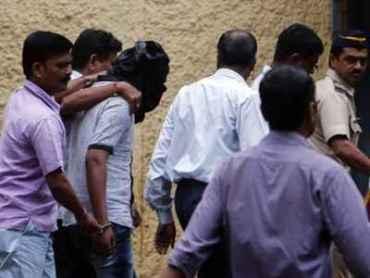 Two juveniles arrested in connection with the Shakti Mill gang rape cases of a photojournalist and a telephone operator were on Tuesday convicted by the Juvenile Justice Board and sent to a Nashik school for three years to learn "good behaviour".
"The JJB today convicted two juveniles in the gang rape cases and the board has sent them to Boston School in Nashik for learning good behaviour," Special Public Prosecutor Ujjwal Nikam told PTI.
Nikam also said the board, comprising Principal Magistrate G B Jadhav and member Mary Shettiyar, found the two juveniles guilty under sections of gang rape, criminal conspiracy and molestation of the Indian Penal Code, besides other relevant sections.
After the conviction, Nikam told the board that the "minors committed the most heinous crime and a strong action may be taken against them."
One of the juveniles was arrested in connection with the gang rape of the 22-year-old photojournalist while the other was arrested for the gang rape of the 18-year-old telephone operator.
The sessions court had on April 4 awarded capital punishment to three convicts -- Vijay Jadhav (19), Kasim Bengali (21) and Mohammed Salim Ansari (28) -- in connection with both the gang rape cases.
Besides, two other accused were awarded life imprisonment for their involvement in the telephone operator and photojournalist gang rape cases, respectively.
The telephone operator was gang raped on the premises of Shakti Mill in Central Mumbai in July last year, a month before the photojournalist was brutalised on August 22.
The photojournalist, who was interning with an English magazine in Mumbai, was gang raped by three common convicts (in both the cases), Siraj Rehman and a minor boy when she had gone to the Shakti Mill compound with a male colleague on an assignment.
Image: Police escort a convict in the Shakti Mill photojournalist gang rape case
Photograph: Sahil Salvi