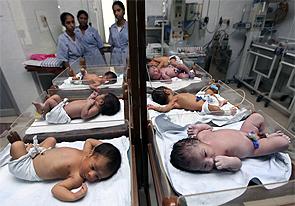 The turbulent political scenario and overall chaos over the bifurcation of Andhra Pradesh and creation of Telangana has hit several essential services across the state, but the medical sector has been the worst hit.
In a domino effect, morgues in Andhra Pradesh have been unable to release dead bodies to their family members, as post-mortems cannot be conducted due to the ongoing power crisis.
The state has been in the throes of a power crisis as thousands of employees of power plants in Seemandhra have gone on a strike to protest the division of the state.
In the Vishakapatanam morgue, eight cases of post-mortem are currently pending.
"It pains us to tell the family members that they cannot take the bodies of their loved ones back because the post-mortem has not been conducted. We are unable to do anything about it since the law mandates that in such cases, a post-mortem has to be conducted before the bodies are handed over," a police officer told Rediff.com.
Certain sections of the King George Hospital in Visakhapatanam are running completely on back-up power, which is running out fast. Doctors are worried about the new-born babies on ventilator support, as the incubators are not working due to the shortage of power.
Hospitals have also been complaining about the shortage of water, as the protestors do not allow supply of water through private agencies.
People of Seemandhra are unable to charge their mobile phones due to the paucity of electricity, making communication difficult in the region.
Long queues of people, lining up for their share of water, can be witnessed in several areas of Seemandhra. Some of them are being forced to manage with a bucket of water for the entire day.
Despite repeated requests and pleas by various leaders, the protesters are refusing to relent.
Andhra Pradesh Chief Minister Kiran Kumar Reddy will apprise the Centre about the volatile situation in the state.
Senior Congress leaders, headed by Prime Minister Manmohan Singh, will meet to discuss the issue today evening.
Seemandhra protesters have made it clear that they will call off their strike and let the power grids work only when the Centre gives a positive assurance against the division of the state.
Image used for representational purposes only