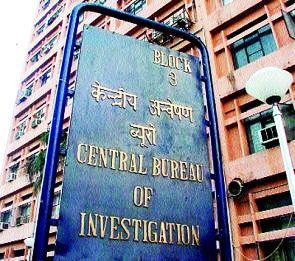 The ripple effects of Gauhati high court's ruling holding as 'unconstitutional' the setting up of the Central Bureau of Investigation was felt in criminal courts in New Delhi and legal experts expressed apprehension about "disastrous" implications of the verdict.
While Dravida Munnetra Kazhagam MP A Raja and senior Congress leader Sajjan Kumar raked up the issue to stall criminal proceedings lodged against them before separate CBI courts in New Delhi, noted jurists were of the view that the controversial judgement will come handy for high profile accused in other cases as the "gates of prisons will be left open" and convicts in CBI cases will be let "scot-free".
Raja and top corporate executives sought stay of the trial in the 2G spectrum case, which was investigated by CBI, while Sajjan Kumar sought to declare as "illegal" the probe and charge sheets filed by agency in a 1984 anti Sikh riots case against him.
The legal experts said till the decision is stayed by the Supreme Court, CBI would not be in a position to register fresh cases or make any arrest and all the pending cases would become "illegal".

Further, convictions in CBI cases since its inception would become "void", they said.
Senior advocate K T S Tulsi said till the ruling is stayed or set aside, "the CBI will not be able to make any search or conduct any arrests or investigate any matter".
His view was shared by former Additional Solicitor General Mukul Rohatgi who said, "CBI cannot do anything" unless Centre moves the Apex court and the verdict is stayed.
"As of today, CBI cannot register any case, it cannot interrogate anyone. Whomsoever they have arrested will have a right to go to court and seek release, in the present situation," said Rohatgi, who is representing several corporate executives in the 2G case and other high-profile matters.

A leading senior advocate, who is representing CBI in one of the most high profile cases in recent times, on condition of anonymity, said, "If the Supreme Court does not stay the
Gauhati High Court judgement, it will be disastrous because it would mean that CBI has no power to record statement, register a case, file charge sheet or probe the case. All this will be treated as illegal."
"CBI probe will have no legal sanctity in the court of law. This means all the convictions obtained by CBI till now would be void. The gates of prisons will be left open and the convicts in CBI cases will be let off scot-free," he said.

Former Law Minister and senior lawyer Shanti Bhushan also echoed the view expressed by other top legal experts saying, "prima facie the judgement is totally wrong and it will be reversed by the apex court very soon."

"CBI has been recognised by the Supreme Court and if a high court passes such an order, it is rather surprising and the judgement is flawed. It is not a well thought judgement," a senior advocate said.
When asked if the judgement will be stayed, Rohatgi said, "This is a judgement of momentous proportions and I hope Supreme Court will stay it."
Tulsi said though the high court's judgement is contrary to the apex court's verdict in the Vineet Narayan case, CBI can file charge sheets which it is scheduled to do so during this time before the verdict is set aside.