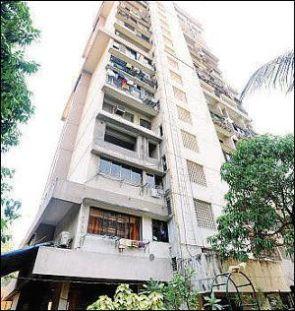 Facing eviction notices by Brihanmumbai Municipal Corporation, residents of Campa Cola Housing Society, who are set to lose their flats in demolition, on Friday received no concrete assurance of help from Maharashtra Chief Minister Prithviraj Chavan.
The residents, who occupy the unauthorised floors of the high-rise society in Worli in south Mumbai, met Chavan, who sources said, only told them that government would seek legal opinion.
Turning down the appeal filed by the residents, Supreme Court on October 1 directed the municipal corporation to proceed with demolition of illegal floors.
"The apex court's decision was against the housing society. The nexus between the builders and the BMC should be looked into," South Mumbai MP and Union Minister Milind Deora said after the meeting.
Mayor and Shiv Sena leader Sunil Prabhu had urged the chief minister to intervene in the matter.
The BMC on Friday issued eviction notices to occupants of the 35 illegal floors at seven buildings in the complex.
Earlier, the BMC had served two notices to residents living in the illegal floors, but the Supreme Court stayed the demolition. However, on October 1, the Supreme Court ordered the residents to vacate the illegal flats above the fifth floor at all the seven buildings by November 11.
As many as 100 families are occupying these illegal floors.