In the past three years 2,557 murder cases have been registered against juveniles, while 2,073 cases of abduction and 2,061 cases of attempt to murder were also registered. Vicky Nanjappa reports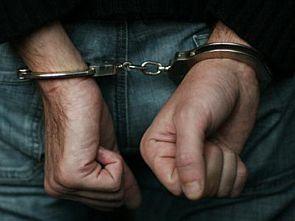 Statistics put out by the Ministry for Home Affairs states that in the past two years 75,801 criminal cases have been registered against juveniles of which 10,007 were for serious or heinous offences.
There are 2,557 cases pertaining to murder registered against juveniles and if found guilty they get away with a reformative sentence. FormerState Public Prosecutor of Karnataka, H S Chandramouli tells rediff.com that he has come across several such cases. "These are all cases where juveniles have been hired by gangs to commit a murder so that the sentence is minimal," he said.
"Since the age for juveniles was raised from 16 to 18 the number of crimes has shot up considerably. In many of the cases the crimes were not committed due to an adolescent mind. Many are aware of the law and take advantage of it," says Chandramouli.
"Cases need to be looked at on an individual basis. We know in many cases, these boys are hired and have committed a crime in a sane state of mind. But there are also cases where a juvenile of unstable mind has committed an offence. While this may be the case in rape and murder, there is no excuse in cases relating to abduction," says Janaki Nataraj a senior advocate.
"It is high time that the age bar is reduced for juveniles and in my opinion it should be 14. The education and the exposure that is available is different today, the mind matures very quickly. At the age of 14 today children know much more than what a 20-year-old would have known 15 years back," adds Nataraj.
Both arguments by the senior advocates are justified with the following statistics. The last three years have seen 3,182 cases of rape by juveniles and sadly enough the trend has only risen. In 2010, there were 858 cases while in 2011 and 2012 it was 1,149 and 1,175 respectively.
There were 2,557 murder cases registered in the past three years while 2,073 and 2,061 cases of abduction and attempt to murder were registered against juveniles respectively. The rest of the cases pertain to robbery and other minor offences, the report of the MHA states.
Psychologists like Dhruva Narayan argue that these offenders hardly think of the consequences. "They are completely unaware of the repercussions and commit the offence in the heat of the moment. Many of them do not have proper parenting. They are from villages and grow up in an atmosphere where crime is prevalent. There is a need to spread awareness and unnecessarily hiking the punishment will not be the solution," Narayan points out.