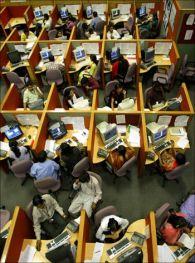 All India Congress Committee Vice-president Rahul Gandhi hit the campaign trail for the November 25 Assembly polls in Mizoram on Thursday, stressing on welfare of Mizo youths and promising to create more jobs if Congress is voted back to power in the state.
Addressing an election rally at Kolasib town on the Assam-Mizoram border, Rahul said skill development will be Congress' priority to ensure that more Mizo educated youths find employment across the country.
"We (Congress) will also create more jobs for youngsters in the state during the next five years if Congress retains power," he said.
He promised setting up of a medical college after Mizoram University, National Institute of Technology and Indian Institute of Mass Communication started functioning in the state.
Development of the sports skills of Mizo youths will be a continued priority of the government, he said, adding that "a number of Ronaldos and Messis (internationally renowned football players) will come up from the state."
Besides construction of three stadiums with artificial grass in the state, a stadium each will also be constructed in every district.
Gandhi lauded the achievements of the Congress government headed by Chief Minister Lal Thanhawla and said the New Land Use Policy, the flagship program of Congress, has brought economic prosperity in the state.
NLUP was a special project for which the Centre provided Rs 2,800 crore during the past five years. It benefited the youths and farmers specially by creating more jobs and increasing yield from land.
Referring to the ongoing Kaladan Multi-Modal Transport Project, which will help direct export of products from Mizoram to Kolkata via Myanmar, Rahul said the government will also give special focus to roads, and every village in the state will be linked.
Earlier in the day, the Congress Vice-president also addressed an election meeting at Champai town on Mizoram-Myanmar border.
He was accompanied by CM Thanhawla, AICC General Secretary Luizinho Faleiro and three candidates from the district.
Rahul left for Delhi after the Kolasib rally.