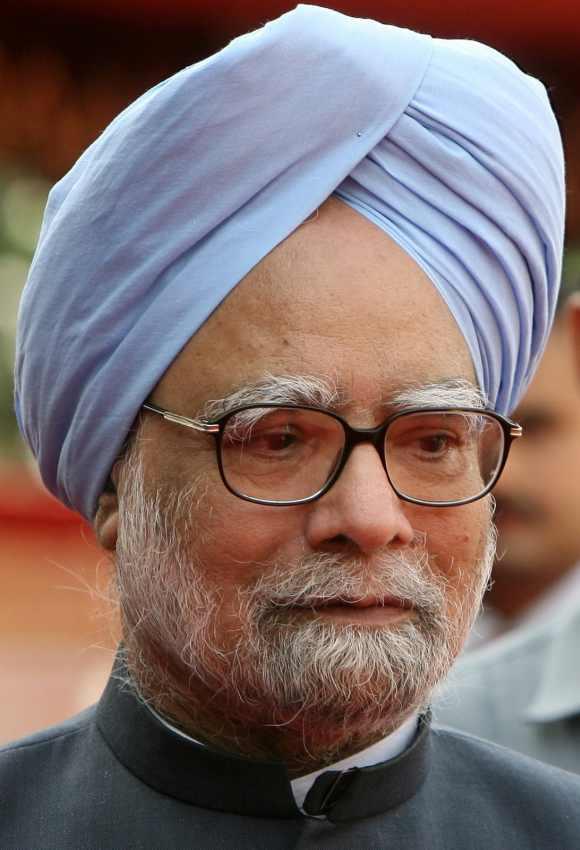 Observing that Hindu-Muslims ties are under "severe test" lately, Prime Minister Manmohan Singh on Monday appeared to target Narendra Modi as he asked the countrymen to be vigilant of those who work against India's secular thought by attempting to "redefine secularism".
He sought to woo minorities by highlighting the decisions taken by his government for their benefit, including increased share in jobs, loans and welfare schemes besides programmes to address social and economic backwardness of Muslims.
Addressing a conference of state minority commissions in New Delhi, Dr Singh said India's strength lies in unity and warned against divisive forces.
"In most parts of country the relationship between the majority and minority communities is harmonious, although there have been instances where this has been put to severe test, especially of late," he said in an apparent reference to recent riots in Muzaffarnagar in Uttar Pradesh.
"These aberrations tarnish the image of our society and country. They cause pain and suffering to the affected people. They also disrupt the ability of large sections of our society to contribute to the rapid economic progress of our country," he said.
In what could be seen as a reference to the Bharatiya Janata Party and its prime ministerial candidate Modi, he said, "For India as a country, secularism has been a way of life practised over centuries. We should be cautious of people who work against India's secular thought by attempting to redefine secularism."
"We should be vigilant against forces that seek to exploit our diversity in religion, language and culture to divide out society."
Dr Singh and BJP's prime ministerial candidate Modi have been engaged in a war of words of late with both leaders taking jibes at each other at various forums.