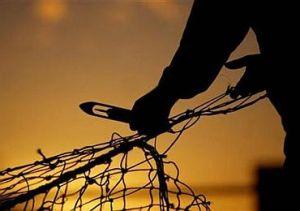 The Prime Minister's Office has convened a meeting tomorrow to explore a long-term solution to the contentious fishermen issue between India and Sri Lanka.
"The PMO has called a meeting tomorrow to deliberate on India-Sri Lanka fishermen's issues like illegal poaching and welfare of Indian fishermen among others," a senior government official told PTI.
The meeting will be chaired by the Prime Minister's Principal Secretary Nripendra Misra and attended by senior officials from Agriculture, Home and External Affairs Ministries.
The fishermen issue is a very emotive one for both the countries. While Tamil Nadu Chief Minister J Jayalalithaa has been repeatedly pressing the Centre to take it up with the Lankan leadership, there was tremendous pressure on Sri Lankan government to initiate judicial process against the apprehended Indian fishermen, resulting in their prolonged detention.
Sri Lankan President Mahinda Rajapaksa had announced release of all Indian fishermen ahead of his visit to New Delhi to attend Prime Minister Narendra Modi's swearing-in ceremony on May 26.
With the release of 94 Indian fishermen on August 16, there is no fisherman from the country in Sri Lankan jail currently.
Lanka has released 225 Indian fishermen since the Modi government took over.
India has been maintaining that it is a humanitarian issue and has always recommended talks between fishermen's associations from both the sides.