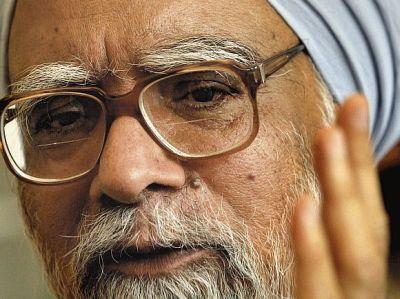 Two Indians, including an 8-year-old boy, were killed in the ghastly terror attack on a shopping mall in Kenya, an incident which was strongly condemned by Prime Minister Manmohan Singh who reminded the world community about the need for concerted effort to control such mindless violence.
Singh wrote to wrote to Kenyan President Uhuru Kenyatta, condemning the attack and offering assistance to deal with the situation arising out of the strike by Al Qaeda linked terrorists that began on Saturday.
The Indians killed in the attack have been identified as 40-year-old Sridhar Natarajan, employee of a local pharmaceutical firm and Master Paramshu Jain, son of a Branch Manager of Bank of Baroda (Kenya Limited).
The injured Indians are Sridhar Natarajan's wife Manjula Sridhar, Paramshu Jain's mother Mukta Jain and 12-year-old Poorvi Jain and Natarajan Ramachandran, an employee of Flamingo Duty Free, Nairobi.
In his letter to the Kenyan President, Singh wrote, "I was deeply shocked and saddened by the brutal terror attack yesterday on the Westgate Mall in Nairobi….India condemns in the strongest term s this heinous and senseless assault, which has snuffed out so many innocent lives, including nationals of both our countries"
He said the incident is "a stark reminder that the persisting menace of terrorism remains a formidable challenge that calls for a concerted and sustained response from the global community."
While one of the victims 40-year-old Sridhar Natarajan was working with a pharma firm, the boy Paramshu Jain was the son of a manager of the local Bank of Baroda branch, the spokesperson in the Ministry of External Affairs said.
India's mission in Nairboi is in touch with the families of the deceased, he said.
Masked gunmen had on Saturday stormed the packed shopping mall, killing 59 people and wounding dozens others.
Somalia's Al Qaeda-inspired Shebab rebels said the carnage was in direct retaliation for Kenya's military intervention in Somalia, where African Union troops are battling the Islamists.