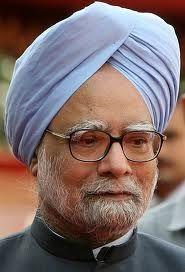 Stepping up pressure, the Bharatiya Janata Party on Thursday demanded Prime Minister Manmohan's Singh resignation after the Centre admitted before the Supreme Court that something went wrong with coal blocks allocations.
"The attorney general has accepted that something major was wrong in the coal block allocations. He has confided in the Supreme Court that there were serious irregularities in the allotments.
"The onus is now on the Prime Minister as he held the coal portfolio from 2006 to 2009 when the allocations were made. We reiterate that he should own up his responsibility and resign," BJP spokesperson Prakash Javadekar said.
He also sought to question CBI's "silence" on action against two ministers of state who held the coal portfolio and officials of PMO who dealt with the coal blocks allocations.
"We want to know why CBI is silent on the two ministers of state who held the coal portfolio during that time as well as the officials in the PMO," he said.
The BJP leader hoped the Supreme Court would give directions to probe the money trail and the beneficiaries of the scam to ensure justice is done.
Alleging that coal blocks worth 50 lakh crore were given "virtually for free", he said it meant that there were many partners in the scam.
"The coal block is so big. Never has such a loot of the country taken place before," he said, alleging that questions were raised about the role of then Minister of State Dasari Narain Rao but he has not yet been probed.
Admitting that something went wrong with the coal block allocations, Attorney General Goolam E Vahanvati told a three-judge bench headed by Justice R M Lodha that "we took decision in good faith but something turned out to be wrong".
"In hindsight, we can say something has gone wrong and some correction is required to be done," he said, virtually accepting that mistakes were committed by the government in coal blocks allocation.
Vahanvati's response came after the bench observed that the exercise could have been done in a "far better manner".