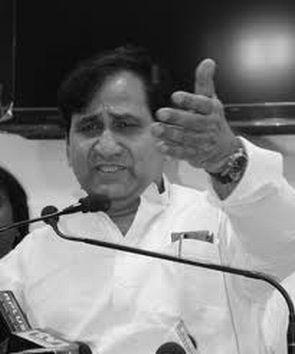 Congress leader Shakeel Ahmed on Thursday stuck to his guns justifying his controversial comments that whenever there are riots in this country, the Inter-Services Intelligence in Pakistan and the Bharatiya Janata Party rejoice.
"Even after the felicitation of arrested members of Legislative Assembly on (Narendra) Modi's dais for fanning Muzaffarnagar riots, how can one deny that BJP rejoices on riots?," Ahmed tweeted a day after his remarks virtually equating the BJP and the ISI evoked an angry reaction from the opposition party.
Seeking to counter Ahmed's remarks by raking up the killing of Sikhs in 1984 during Congress rule and Pandits in Kashmir, BJP spokesperson Nirmala Sitharaman had on Wednesday tweeted, "During 1984 anti-Sikh riots and massacre, the BJP protested & the Congress 'rejoiced' (?)! Any reconsideration now? In the Valley's ethnic cleansing of Kashmiri Pandits the ISI 'rejoiced', the BJP protested and the Congress was helpless."
The controversy had begun on Wednesday after Ahmed read out his old 'ISI-Bhajpai' tweet during a press conference at the All India Congress Committee.
He said that riots lead to polarisation in society, a situation in which the BJP benefits in terms of votes while Pakistan's ISI gets more funding from "40-42" Islamic countries in the name of protecting Muslims in India.
He had also rejected the comparison between Gujarat riots and anti-Sikh riots of 1984, saying even before former prime minister Indira Gandhi's body was cremated, Rajiv Gandhi was out in the streets of Delhi to try and control the riots.
The Congress and the BJP have been sparring over the post-Godhra riots in Gujarat and the Muzaffarnagar clashes in the past few weeks.