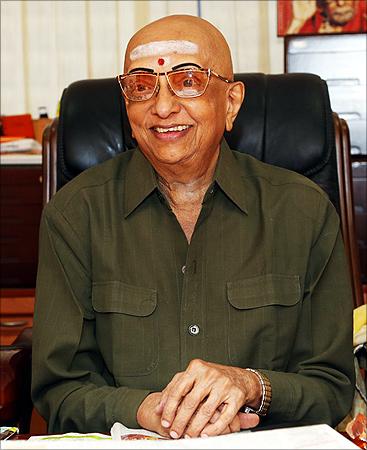 The Centre on Thursday expressed its unhappiness over reported Sri Lankan plans to dilute key provisions of the 13th Amendment to its constitution and termed the island nations's move as "unacceptable".
Observing that Colombo was mulling changes to the India-backed 13th amendment (13A) to the Sri Lankan constitution that would give Tamils equal rights in the Island Nation, Narayanasamy said, "This cannot be accepted and the agreement should be implemented without any changes."
The 13A and the provincial councils entered Sri Lanka's statutes in 1987 as part of the India-Sri Lanka Peace Accord which envisaged devolution of powers to the island's provinces in an effort to end the Sri Lankan Civil War involving the Liberation Tigers of Tamil Eelam and government forces.
On rehabilitation of Tamils, he said that Prime Minister Manmohan Singh had expressed dismay that financial assistance provided by New Delhi was not being properly distributed to the affected Tamils when a six-member delegation of the Tamil National Alliance from Sri Lanka recently called on him.
"The Indian government is firm on its stand that the financial assistance should be given to the affected people promptly", he told mediapersons.
Referring to frequent arrests and attacks on Indian fishermen allegedly by Lankan Navy, he said the Indian government had already taken up the issue with the Mahinda Rajapaksa government. He also said the Centre was making all efforts towards the release of some Tamil Nadu fishermen arrested by the Lankan navy.
Chief Minister Jayalalithaa had recently accused the Centre of not engaging the Lankan government in any dialogue to resolve the issue of attacks on fishermen from the state and maintaining a 'stoic' and 'apathetic' silence over it.
Referring to thousands of people being stranded in rain-ravaged Uttarakhand due to flash-floods, he said rescue efforts have been stepped up. Food packets have been given to people via aerial route using helicopters. Accommodation is also provided to the affected, he added.
On the Dravida Munetra Kazhagam and Desiya Murpokku Dravida Kazhagam seeking the support of Congress for the June 27 Rajya Sabha elections from Tamil Nadu for their candidates, he said, "a decision will be taken by Congress President Sonia Gandhi at the right time".
Image: Cho Ramaswamy, editor of the Tamil political weekly Thuglaq
Photograph: Sreeram Selvaraj